Frosty Boy Australia has enriched its product portfolio with a new addition to The Art of Blend range – the Decadent Milk Chocolate.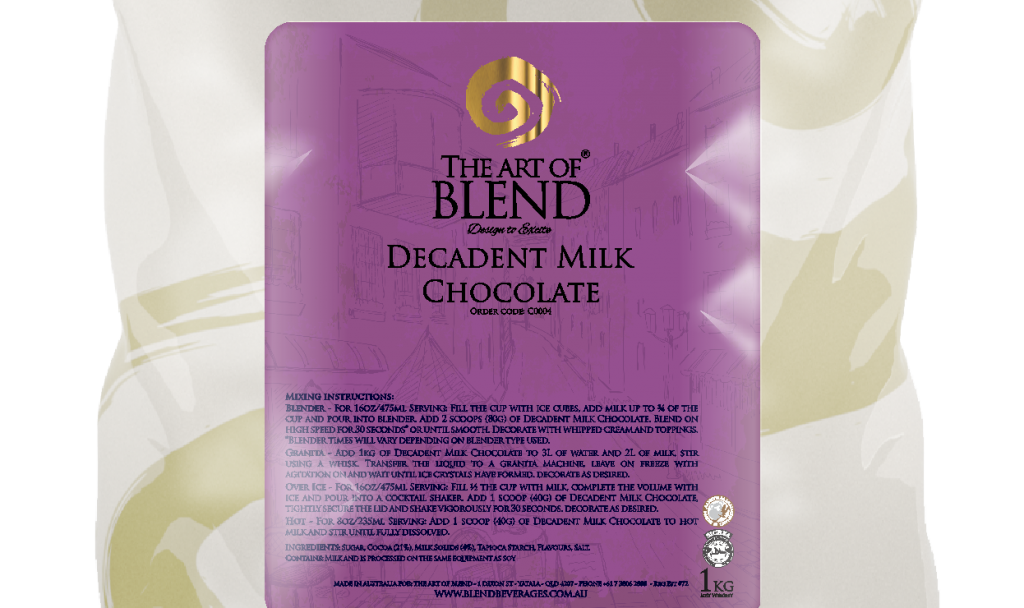 According to the company, the new blend marks the eighth flavour of The Art of Blend range, which also includes Spiced Chai, Creative Yoghurt Smoothie, Finest Belgian Chocolate, Exquisite White Chocolate, Premium Mocha Latte, Velvet Dairy Frappe Base and Original Iced Coffee.
Frosty Boy CEO Dirk Pretorius said the company would continue to expand the range in order to capitalise on the beverage market's ongoing growth.
"80% of Frosty Boy's current opportunities in Australia come from the company's beverage bases, with a strong response from the launch of The Art of Blend," he said.
"Developing The Art of Blend was a good opportunity for us to further immerse the company in the beverage industry and has proven to be a successful decision. Since we launched the range we have retail and catering sectors."
He said the Decadent Milk Chocolate blend offered a richer milk chocolate flavour when compared with the existing Finest Belgium Chocolate option in the range.
"This beverage powder base can be mixed with a blender, granita machine or served hot or over ice. It is an all-in-one chocolate powder solution, which can also be used in vending machines," Mr Pretorius said.
"Retailers can blend the Decadent Milk Chocolate powder with milk and ice and top it with cream and chocolate sprinkles for a tasty frappe. For a richer option add berries, replace the chocolate sprinkles with chocolate sauce and you've made a black forest frappe."
Frosty Boy Australia specialises in producing a high quality range of powdered base products including soft serve, frozen yoghurt and beverage bases for cafes, convenience stores and quick service restaurants. The company has been operating for almost 40 years and exports to 48 countries all around the world.