Geelong Mayor Darryn Lyons is lobbying in Canberra to secure a $10 billion defence contract to design and build Land 400 military combat vehicles in his region.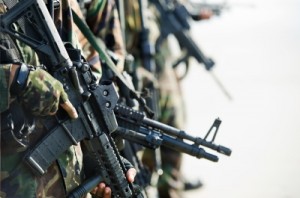 According to a report on ABC news, Councillor Lyons has met with representatives from the Department of Defence and advisers to Prime Minister Tony Abbott as well as local MPs.
Mr Lyons admits that Geelong's bid will face stiff competition from other consortiums especially those coming from South Australia where jobs in the manufacturing sector are also under intense pressure, but he says his region's location is most ideal for work.
"It's location, location, location," he said.
"It's very close to Puckapunyal, we've got Deakin University, it has all the systems in place in terms of Avalon, it has the ports and of course in terms of the motoring sector, the biggest in Australia."
"So, as we've got to look to smart engineering and smart manufacturing capabilities which are already starting in Geelong, this is really to build on that."
Mr Lyons says he plans to design, build and service the tanks and sell the IP around the world to bring GDP to Australia.
"This is where we create jobs for the future. These are very different jobs to traditional manufacturing."
"This is the future of manufacturing which Geelong is leading."
The Land 400 $10 billion design and manufacturing program and the $10 billion maintenance program are funded by the Federal Government's defence capability plan. Securing the contract could mean the creation of 1,000 jobs for Geelong.