The National Secretary of the Construction, Forestry, Mining and Energy Union (CFMEU) said the government has no plans to stop the loss of jobs in the manufacturing and construction sectors, as the level of unemployment in Australia reaches its highest level in ten years.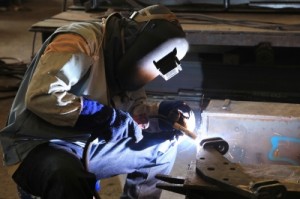 "Australian jobs and manufacturing are in crisis, yet the Government's priority is a $100 million taxpayer funded witch hunt against unions," said CFMEU's Michael O'Connor in a media release.
"The Prime Minister has no plan for Australian jobs, and with no leadership, Australia is bleeding jobs and industries."
Mr O'Connor said under the government Australia saw the loss of iconic Australian employers and the decline of entire sectors.
"Companies like Forge and Walton are going under, owing workers millions in pay and entitlements. Dumped cheap imports are undermining our manufacturing sector," he said.
He then presented five actions that the Prime Minister could do to help save Australian jobs.
First, the government should enforce strict laws that would stop dumping in order to keep underpriced imports from flooding the market.
Second, it should ensure that agencies, departments and projects, which are being supported by Australians' taxes, should procure Australian-made and fewer imports by giving a fair chance to local suppliers when tendering for contracts.
Third, the Abbott government should ensure that Australian employers properly advertise jobs locally first, in order to stop the rise of temporary overseas work visas.
Fourth, the government should invest in trades training through increased TAFE funding and require employers to take on apprentices.
Finally, Australian manufacturing should receive the support that it needs just like every other developed country. This would be done through national economic policies that drive innovation and productivity and equip industry and firms to adapt to structural adjustment, according to Mr O' Connor.
"Australian workers need to see strong leadership and an immediate plan to save Australian jobs," he concluded.