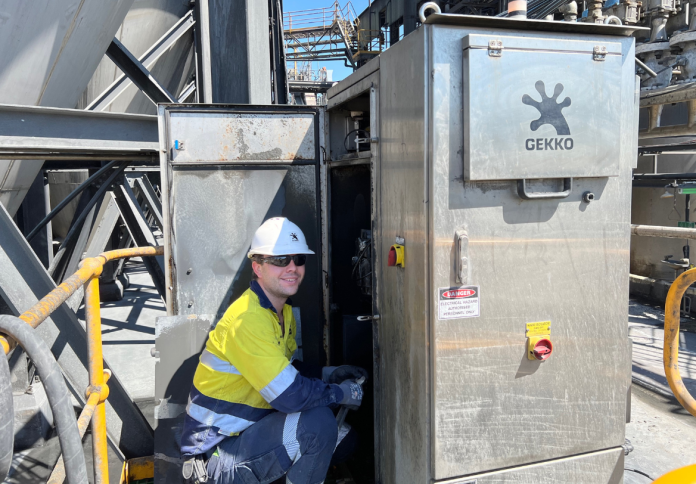 Media Release by Gekko Systems
The technical team at Gekko Systems is pleased to release further data supporting the benefits of new technology that optimises carbon management systems in gold processing facilities. Optimising carbon management in the CIL circuit reduces gold solution losses and improves gold circuit recovery. This is essential for sites needing to offset higher inflationary costs with improved revenue. 
The case study, which was released today and is now available on the Gekko website reviews the operational performance of the Carbon Scout at Evolution's Cowal Gold Operation in New South Wales, Australia. The Carbon Scout is a self-contained, ground-level sampling system that measures carbon concentration, as well as pH, DO, and more recently has an option to measure gold loading on carbon using XRF technology on an hourly basis. 
Optimising the Carbon Scout for site conditions allows for more accurate, reliable, and repeatable measurements of the carbon inventory of the CIL circuit. Automating data collection and process actions such as carbon transfer reduces operator risk exposure and person-hours (previously dedicated to manual data collection tasks). 
Installation of the Carbon Scout at Cowal Gold commenced in February 2019. The Gekko Systems Digital Services and Technical team provided ongoing support – both onsite and remotely – in the initial months of the Carbon Scout's operation to ensure maximum availability was achieved and Evolution Mining was receiving the full benefit of the Carbon Scout. 
After a few months of integration with the SCADA system, the Carbon Scout was able to utilise the data and analysis to facilitate the automated transfer of the carbon inventory within the circuit to maintain pre-determined concentrations.
The Carbon Scout was originally the brainchild of Curtin University's Gold Processing team led by Dr Teresa McGrath and Bill Staunton. Curtin University selected Gekko Systems as their commercialisation partner. Bill Staunton noted that "real-time data collection instrumentation and related analysis is essential to the future of the gold processing industry." 
Gekko Systems' Technical Director, Sandy Gray, said "the increasing installation base of the Carbon Scout globally is providing a fantastic baseline of evidence that supports the benefits of quality data collection and automation."