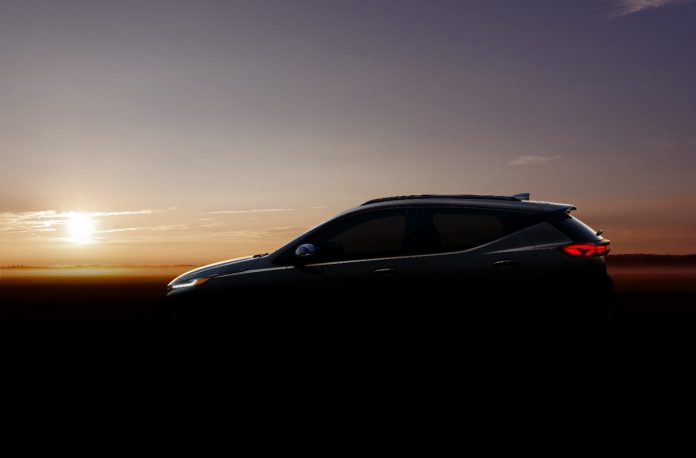 General Motors announced today its plan to become carbon-neutral by 2040, and drop gas and diesel light-duty vehicles in its product catalogue by 2035.
Alongside the announcement, the US automobile giant has committed to the Business Ambition Pledge for 1.5?C – an urgent call to action from a global coalition.to set science-based emissions reduction targets.
"General Motors is joining governments and companies around the globe working to establish a safer, greener and better world," said GM Chairman and CEO Mary Barra, 
"We encourage others to follow suit and make a significant impact on our industry and on the economy as a whole."
According to Bara, the company collaborated with the Environmental Defense Fund to develop an "aspiration" to eliminate tailpipe emissions from new light-duty vehicles by 2035. To achieve this goal, the automaker plans to launch 30 zero-emissions, all electrical models globally.
By the end of 2025, 40% of all GM US models will be electric-powered, GM said. The company has already begun investing USD 27 billion on electric and autonomous vehicles in the next five years – a significant raise from its pre-pandemic investment of USD 20 billion.
"With this extraordinary step forward, GM is making it crystal clear that taking action to eliminate pollution from all new light-duty vehicles by 2035 is an essential element of any automaker's business plan," said Environmental Defense Fund President Fred Krupp. 
"EDF and GM have had some important differences in the past, but this is a new day in America — one where serious collaboration to achieve transportation electrification, science-based climate progress, and equitably shared economic opportunity can move our nation forward," Krupp added.
In an effort to further decarbonize its manufacturing operations, GM announced that it will commit to a 100% renewables plan for its US facilities by 2030, and global sites by 2035. GM said it will also invest in carbon credits to offset any remaining carbon emissions. 
Currently, GM is the world's 10th largest offtaker of renewable energy. In 2020, the automaker received the Green Power Leadership Award from the U.S. Environmental Protection Agency.