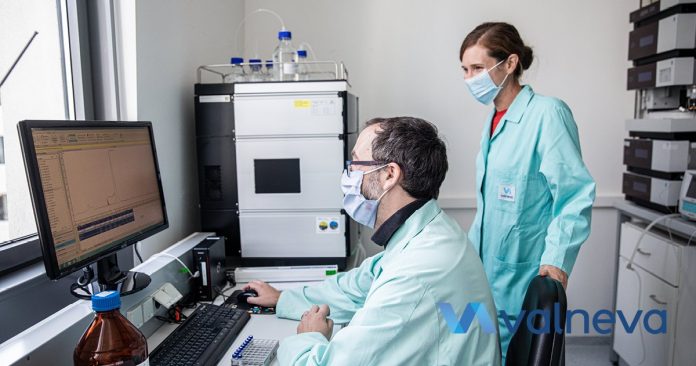 As nations worldwide race to secure vaccine supplies, the UK gains an edge by greenlighting the manufacturing of a coronavirus vaccine candidate from France-headquartered biotech company Valneva SE.
Valneva has already commenced large-scale commercial production of its COVID-19 jab in Scotland, ahead of trial results and approval.
If approved, the specialty vaccine company will roll out up to 60 million doses of the jab by early summer.
Commenting on the vaccine production, Valenva's Chief Executive Officer Thomas Lingelbach said: "We are extremely pleased to have achieved these two important milestones in such a short period of time. Our team in Scotland have done an amazing job to get manufacturing started so quickly."
"We believe that our vaccine, assuming successful deployment, can make a major contribution in the UK and beyond."
About the Valneva vaccine
Valenva's COVID-19 vaccine candidate – the VLA2001 – consists of inactivated whole virus particles of the coronavirus. 
In contrast to the Pfizer/BioNTech vaccine which requires a storage temperature of minus 70C, the VLA2001 remains effective within the standard 2C-8C cold chain requirements. 
VLA2001 is the only inactivated vaccine candidate that is still under clinical trials against COVID-19, signaling confidence from the company and regulators that the jab will get approval in time for its distribution.
Clinical studies for the Valneva jab entered Phase 1/2 in mid-December 2020, with a sample of 150 healthy adults aged 18 to 55 years.