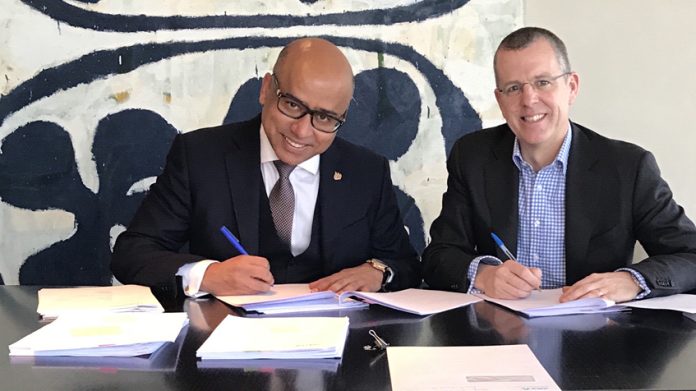 UK tycoon Sanjeev Gupta has announced a $1 billion investment for the Whyalla steelworks to lift production by 50% to 1.5 million tonnes.
Mr Gupta, who acquired Arrium's steelworks through his company GFG Alliance, said the comprehensive investment strategy for the former Arrium facilities would improve its operational and financial performance and ensure its long-term sustainability.
He said the transformation plan includes introducing new technology to the operations as well as exploring the possibility of developing the Whyalla Port into a world-scale, multi-user facility to support the steelworks and the company's mining operations.
"We strongly believe that the transformation will also provide a solid basis for our broader vision of making Whyalla a centre of manufacturing excellence," Mr Gupta said in a statement.
"Through large investments in renewable energy and key infrastructure projects, we believe we can make Whyalla an attractive global hub for innovative, energy-intensive industry."
SA Treasurer Tom Koutsantonis said the investment plans outlined by Mr Gupta confirmed Whyalla as 'the heart of its Australian operations'.
"The biggest threat has always been carving off Whyalla from the rest of the operations," he said.
"What we've got now is recognition from everybody that the old Arrium, the Whyalla steelworks, is the beating heart of the entire GFG Alliance operations in Australia."
Whyalla Mayor Lyn Breuer said the $1 billion investment in the steelworks would help transform the entire community.
"We are incredibly excited to hear of the progress made by the GFG Alliance during their 100-day review," she concluded.
Image credit: www.gfgalliance.com