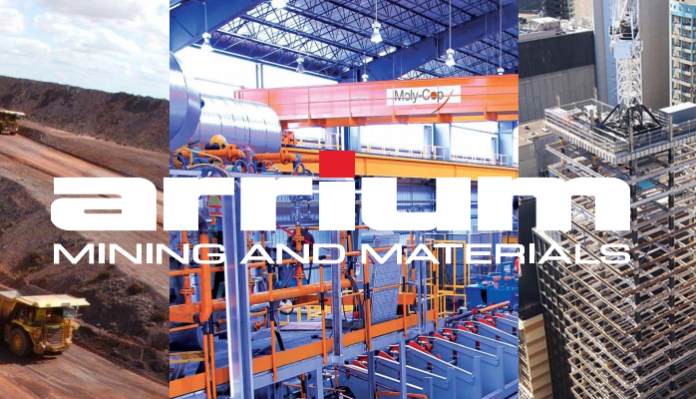 Arrium administrators KordaMentha have agreed the sale of the whole Arrium business, including the steelworks and mine in Whyalla, to London based GFG Alliance (Liberty House).
GFG Alliance, which is led by Gupta Family Group Executive Chairman Sanjeev Gupta, submitted a modified offer on Tuesday after the exclusivity period granted to the South Korean consortium Newlake expired on Friday with no deal reached.
Deed Administrator Mark Mentha said the offer from GFG Alliance was superior to the one received by the Korean consortium, which had been selected as preferred Arrium bidder in mid-June.
"Taking all factors into consideration, including the timeframes required to complete a sale, the Administrators and sale advisers Morgan Stanley, decided the GFG Alliance offer was superior to the conditional offer of the Korean Consortium with whom we were negotiating" Mr Mentha said.
He said the sale was subject to approval by the Arrium Committee of Creditors and the Foreign Investment Review Board, with completion of the sale anticipated to occur in late August 2017.
"Subject to those approvals, this is a great result for Arrium Australia employees, and the city and people of Whyalla. It ensures their future and ends 15 months of uncertainty," Mr Mentha concluded.
Minister for Industry, Innovation and Science welcomed KordaMentha's announcement, saying the purchase agreement was a 'welcome development' for the workers at Arrium, the people of Whyalla and the future of the Australian steel industry.
"I have worked closely and constructively with the SA Government and KordaMentha on this outcome," the Minister said.
"The Turnbull Government is determined to achieve a sustainable and globally-competitive steel industry in Whyalla to be benefit of the people of Whyalla, South Australia and the nation."
SA Premier Jay Weatherill also welcomed the announcement, adding that the agreement heralded a new future for the State's steel city.
"This is great news for Whyalla and for the State and offers a bright future for the workers and their families after so many months of uncertainty," Mr Weatherill said on Wednesday.
"I have spoken to Mr Gupta this morning to offer my congratulations and he reaffirmed his strong commitment to the long-term future of the Whyalla operations."
Image credit: www.arrium.com