The Australian Productivity Commission has released the preliminary findings report on Australia's automotive manufacturing industry, citing global forces as the major factor which will continue to drive the dramatic changes  in both the demand for motor vehicles and the size, scale and location of production.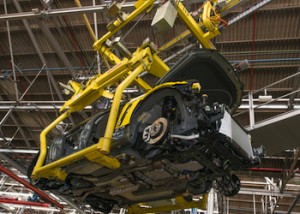 According to the Commission, the country's car manufacturing sector is very small by international standards and is exposed to global changes. In order to remain competitive on the global market and resilient amidst the pressures coming from the international and domestic front, the industry has to reduce its cost base.
Presiding Commissioner Mike Woods vehicle manufacturing is shifting toward countries that have lower labor costs and regions that have high demand for growth.
"Labour costs and the scale of production are key drivers of these costs, for both vehicle and component manufacturers. In Australia's case, all vehicle assembly plants are producing well below the scale needed to be internationally cost competitive. And Australia's automotive manufacturing labour costs are substantially higher than in countries such as China, Thailand, Mexico and the Republic of Korea," said Mr Woods in a media release.
Mr Woods said the major challenge for the automotive industry is to increase the volume of local production but cautions that local sales growth is only part of the answer due to the competitive and fragmented nature of the domestic market.
"While exports can provide further opportunities for volume growth, the challenges of exporting from Australia include the high costs of production, competition from lower cost affiliated plants within the global companies, continuing barriers to trade and, at present, the sustained high Australian dollar," he said.
"Component suppliers are facing additional pressures, not only from the impending assembly plant closures in Australia, but from the decisions of vehicle producers internationally to use global vehicle platforms, to reduce their number of major suppliers and to require many key component suppliers to be located near major production plants."
Read the key points of the preliminary findings and download the report here.