Global Orthopaedic Technology has announced the appointment of Jack O'Mahony to its Board of Directors, in a move designed to help the company maintain its growth on the local market and expand its presence in overseas markets.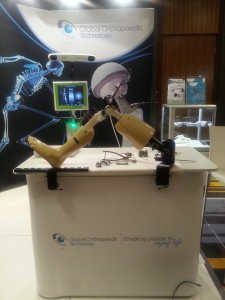 Mr O'Mahony has a vast experience of more than 40 years in senior management positions in the global medical device industry, having served in various capacities in distinguished companies such as Synthes Asia Pacific, Cochlear, Stryker International, Howmedica Orthopaedics and Pfizer Medical Technology Group.
"We are delighted that Jack has agreed to join our Board of Directors. Jack brings a wealth of experience in the international orthopaedic industry and possesses a deep understanding of sales, marketing and product distribution across global markets," said Andrew Fox-Smith, Chief Executive Officer at Global Orthopaedic Technology.
"The commercial success Jack has achieved throughout his extensive career will provide invaluable support and advice to Global's Board and Management, assisting with strategies to continue our strong growth locally and importantly, help Global penetrate new markets overseas."
Mr O'Mahony said he was thrilled to be given the opportunity to become part of the Board of Directors at the leading orthopaedic implant designer and manufacturer.
"This is an exciting time for Global, with its recent acquisition by the RiversideCompany, a new Management team and a clear goal of increasing the sales of its existing range of orthopaedic implants and developing and commercialising new products across expanding markets," Mr O'Mahony said.
"I now look forward to working with the new Management team as part of the Riverside Company and supporting Global in meeting their business objectives."
Formed in 1999, Global has grown to become the country's largest Australian-owned orthopaedic implant designer and manufacturer, with two research, design and manufacturing facilities, in Bella Vista and Seven Hills, in Sydney.
Global Orthopaedic Technology remains committed through its mission and core values to continue to recognise local experts in their field to further patient outcomes by being Australia's most respected, innovative and responsive orthopaedic company.