Orica — the largest provider of commercial explosives and blasting systems to the mining and infrastructure markets, a global leader in the provision of ground support in mining and tunnelling, and the leading supplier of sodium cyanide for gold extraction — announced yesterday that it plans to list or sell its chemicals business that has an estimated worth of up to $1 billion Australian dollars.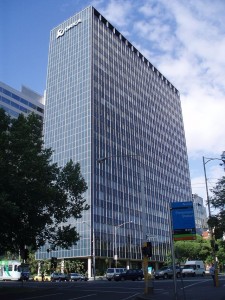 According to the ASX announcement by Orica, the move to separate Orica Chemicals will enable the company to concentrate on the production of explosives for a wide range of customers, including coal miners, which accounts for a big chunk of its profits.
"A demerger would create a separate ASX listing for the Chemicals business. It is expected that Orica Chemicals would benefit from the freedom to develop its own corporate strategy, capital structure and financial policies appropriate for the business as a separately listed entity," the company said in the announcement.
Orica Chemicals supplies the agriculture, construction, food and pharmaceutical industries, and generates annual revenue of about A$1.2 billion.
According to The Sydney Morning Herald, Orica has a track record of successful demergers, with its spin-off of Incitec Pivot and Dulux Paint in 2010.
"We are announcing a demerger rather than a sale option.We're being very clear that it's a demerger, but we are open to a sale if it's better for shareholders. The process starts in earnest today," Orica spokesman Gavin Jackman said.
Orica will retain ownership of its Port Botany facility and remain responsible for environmental liabilities associated with past toxic leaks.
"Orica intends to retain ownership of the Botany site and continue to meet its environmental responsibilities and involvement in community consultation processes," Mr Jackman said.
The company is set to reveal further details on the proposed separation at its full year results announcement scheduled for 19 November 2014.