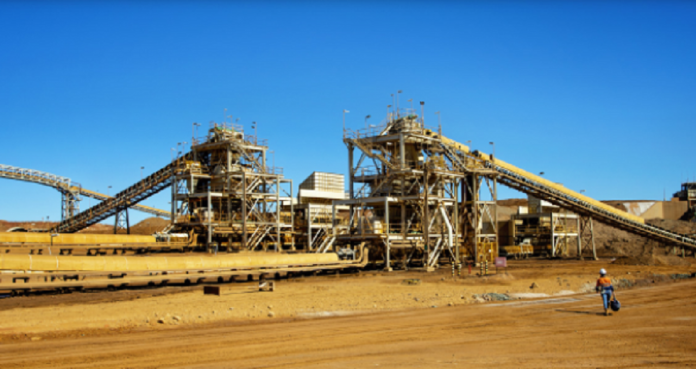 South Korean company POSCO and ASX-listed First Quantum Minerals have entered into a strategic partnership to explore producing nickel sulphate, which is used to manufacture cathodes in lithium-ion batteries, at First Quantum Minerals' Ravensthorpe nickel mine in Western Australia's south-east.
POSCO is the world's fourth largest steel producer and a leading integrated producer of cathode and anode materials for the electric vehicle battery sector.
With global demand for lithium-ion batteries expected to increase tenfold by 2030, primarily driven by uptake in electric vehicles, the company is undertaking an expansion of its secondary battery material business for which Ravensthorpe will provide a portion of the feed.
Under the agreement with First Quantum, POSCO acquired a 30% stake in Ravensthorpe for approximately A$310 million, and secured a long-term offtake agreement for 7,500 tonnes of nickel in mixed nickel-cobalt hydroxide precipitate (MHP) per year produced at the mine, starting in 2024.
First Quantum, which will retain a 70% interest and continue as operator, said the transaction will also see the two parties explore a partnership to produce battery cathode precursor materials, likely in the form of nickel sulphate, by utilising the MHP from Ravensthorpe.
"First Quantum and POSCO will work together over the coming months to advance this potential partnership," the company said in a statement.
Philip Pascall, Chairman and CEO, welcomed POSCO as First Quantum's new long-term strategic partner in Ravensthorpe.
"Our respective organizations have complementary skillsets which will allow us to maximize the strategic value of Ravensthorpe as a key long-term supplier of nickel to the EV battery sector," Mr Pascall continued.
"We look forward to working closely with POSCO at Ravensthorpe and exploring options to broaden our relationship."
WA's Mines and Petroleum Minister Bill Johnston congratulated the two companies on the announcement of their offtake agreement and strategic partnership.
"Proactively engaging with global producers of battery minerals and materials is a priority for the McGowan Government and a key component of our Future Battery Industry Strategy," the Minister said.
"We are committed to growing WA into a world-leading exporter of battery minerals, materials and technologies.
"Our focus right now is attracting investment in the next step of the battery value chain – pre?cursor cathode manufacturing."
Image credit: https://www.first-quantum.com/English/our-operations/default.aspx#module-operation–ravensthorpe