General Motors (GM) has announced a $877 million investment over the coming years to transform its oldest assembly plant in North America.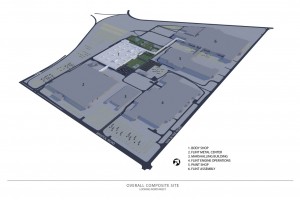 The investment will see GM build a new body shop for the Flint assembly plant and improve the general assembly area by installing new equipment at the facility.
The new body shop will be located close to the Flint Metal Centre, which supplies sheet metal and other parts used in the Chevrolet and GMC full-size pickups produced in the assembly plant.
"This investment will allow us to use a more innovative approach to deliver material between two critical facilities, reducing handling and the time it takes to ship the parts," said Cathy Clegg, GM North America Manufacturing and Labor relations Vice President.
In the last four years, the company invested in the excess of $1.8 billion in the iconic assembly plant, including $600 million for plant upgrades and a new standalone paint shop that is under construction and is expected to be completed by 2016.
"In the last several years, GM's investments in the city of Flint have topped $2.5 billion, creating hundreds of construction jobs and an economic boost for the community," said Flint Mayor Dayne Walling.
"This investment not only strengthens the ties between GM and the city, it demonstrates that Flint continues ti play an important role in the resurgence of manufacturing in Michigan and the rest of the United States."
Work on the new 883,000-square-foot body shop will commence in the first half of 2016, with the completion date set for 2018.