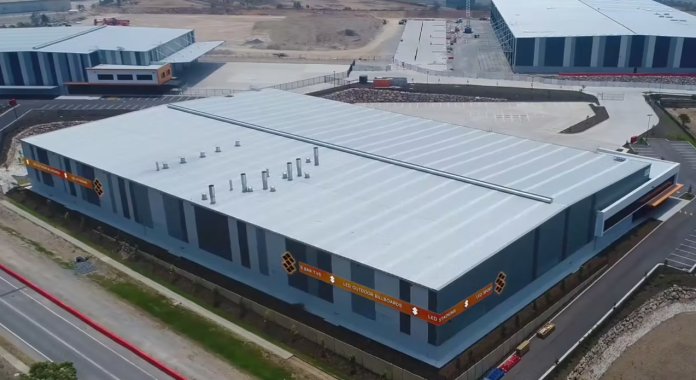 Queensland's Minister for Regional Development and Manufacturing, Glenn Butcher, has announced a funding boost for manufacturing company, SimTech Creations, through the Gold Coast Manufacturing Hub.
Minister Butcher was joined by Environment Minister Meaghan Scanlon at SimTech Creations to make the announcement.
"I want to congratulate SimTech Creations for taking advantage of this program, to help modernise and grow," Minister Scanlon said.
"I know the team at the Gold Coast Manufacturing Hub has worked really hard to get these fantastic results and, since engaging with the Hub last year, SimTech has experienced great growth and is looking to expand their workforce.
"Ninety Gold Coast locals are employed by this business, and we know that ongoing funding, for programs which helped keep Queenslanders employed, are so important to the future of the manufacturing sector."
SimTech is a family-owned business that manufactures spectacular LED lighting for sporting stadiums, buildings, and casinos. It also exports products to the world's largest casino, The Sands, in Las Vegas.
SimTech Creations Director and co-founder Janelle Curtis, who built the business with her husband John, said the Gold Coast Manufacturing Hub had proved to be "a hugely valuable resource to the business".
"The Manufacturing Hub team are enormously helpful, especially at times such as when we need to employ new people. The team helps us with resources, and gives us great advice," Ms Curtis said.
"They are always ready to let us know when relevant local expos are coming up or industry events that are just fantastic for us.
"The Hub also hosts workshops and the great Women in Manufacturing events that we enjoy supporting.
Minister Butcher said the Queensland Government's investment in Manufacturing Hubs and Made in Queensland Grants has created and supported nearly 6,000 jobs to date.
"The work done by these hubs is vital to building and strengthening Queensland's booming manufacturing sector and creating local jobs," he said.
"Manufacturing already contributes $20 billion a year, to the state's economy and employees and we want to see that grow even further.
Image credit: https://simtechled.com/