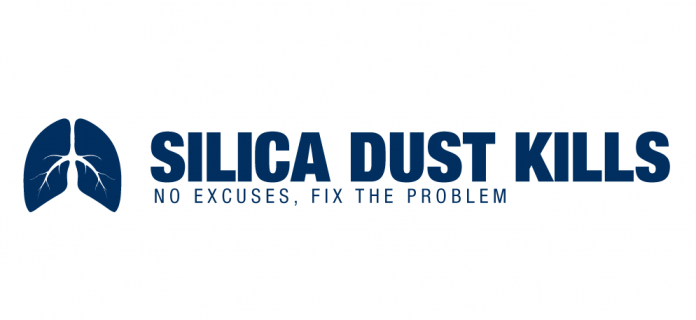 Media Release
The Australian Workers' Union has accused the Federal Government of bowing to industry pressure by leaving thousands of workers at risk of developing the deadly lung disease silicosis.
The AWU says preliminary reforms recommended by the Federal Government's National Dust Disease Taskforce will only provide extra protection for stonemasons, leaving the construction industry, miners, quarry workers, and tunnellers out in the cold.
"It took two decades to make James Hardie pay and for the truth to come out about asbestos. It would be a disgrace if we allow history to repeat itself," said AWU National Secretary Daniel Walton.
"The lives of tens of thousands of workers – miners, tunnellers, tradespeople, and more – are being put at risk by companies who put profit ahead of worker safety and get away with it.
"We know what's needed to prevent people from dying from this horrific disease. But the Federal Government just wants to tinker around the edges.
"What's currently on the table makes no sense. If we can make workplaces safer for one group of workers, why not make it safer for everyone?"
The AWU has launched a new campaign, Silica Kills, calling for tougher national regulations with minimum benchmarks that protect all workers exposed to the deadly silica dust, warning that unless action is taken now Australia will be hit with a tsunami of workplace deaths.
The call includes stronger enforcement of regulations and tough penalties for breaches of minimum benchmarks, along with a comprehensive health monitoring program and a compensation fund. The AWU says interim recommendations from the Taskforce currently fall criminally short of what is needed and must be strengthened before its final report is published in June this year.
Silicosis sufferer and mother of two Joanna McNeill from Victoria has backed the campaign by starring in a video to share her story.
"It's the unknown which is so terrifying," said the 34-year-old, who was diagnosed last year whilst working at Boral Quarry in Montrose.
"What I have since learnt about silicosis is that there is no cure and you just don't know how it will progress. At the moment I am feeling healthy, but I don't know if that will be the case in one year, let alone five or ten years and as a mum of two young daughters that terrifies me.
"We desperately need tougher laws to ensure that other workers don't end up with this terrible disease. I don't want any other family to have to go through this."
Mr Walton added: "It's an outrage that a country like Mexico has stricter laws in relation to workplace silica dust exposure than Australia, and it's no exaggeration to say that unless we act now more people will die and more families will be torn apart."
It's estimated around six per cent of all Australians are exposed to silica dust each year. Last year more than 350 people were diagnosed with silicosis.