Victoria's rail manufacturers have warned that job losses are imminent if the Andrews Government doesn't deliver on its last year's promise to secure a "pipeline of work to the industry".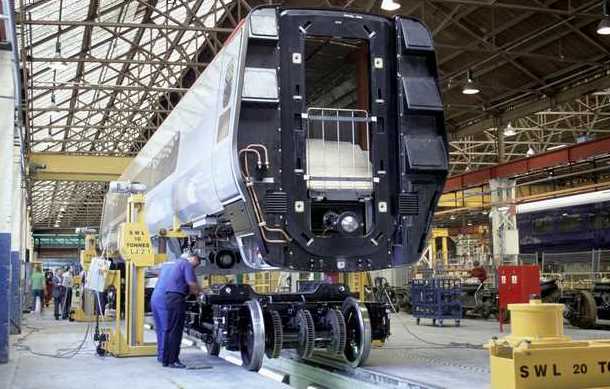 As reported by The Age, Mr Andrews had promised rail manufacturers an order of 30 new suburban trains and 20 V/Line rail cars on his visit to Alstom's Ballarat plant back in October, saying contracts would be awarded to whichever bid employed most Victorians.
Four months on, rail manufacturers are still to receive the expected order as work in the factories dries up and tensions are rising.
Last week, union and rail company representatives held urgent talks with Government MPs, underlining the urgency of fast-tracking new rolling stock orders as soon as possible.
Australian Manufacturing Workers Union assistant state secretary Craig Kelly said the future of up to 600 Victorians employed in rail-related industries was hanging on the balance if new work didn't come through soon enough.
"Last time around when things went quiet at Alstom, they had our members doing the gardening and sweeping the floors until work picked up. But Alstom has indicated they aren't going to do that again," he said.
"The workers are very nervous for their future. This is their work, their lives, and with the major car builders finishing up in 2016, they don't see too many other jobs on the horizon."
Alstom's spokesman Sheldon Young said the company was looking at at least four months' enforced downtime once its current contract assembling eight X'Trapolis trains for Metro ends in July.
"We are still dedicated and focused on delivering the current batch [of eight trains] and we're ahead of schedule again," Mr Young said.
"In the interim, we're trying to do what we can to secure a pipeline in the future."
Smaller businesses that supply components to Alstom are also affected by the lack of new orders and could cease to exist if Alstom's Ballarat plant goes under, leaving Victoria permanently without its rail manufacturing skills.
"If the rail work doesn't come through there is a whole skill set that will disappear. You will never have them set up here again," Committee for Dandenong board member Jill Walsh said.