Minister for Manufacturing David Hodgett and Member for Mordialloc Lorraine Wreford last week inspected an $800,000 project at Australia's largest manufacturer and supplier of pallets and protective packaging products in Braeside.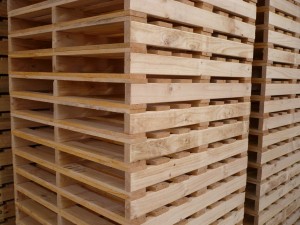 Mr Hodgett has revealed the Victorian Coalition Government contributed $195,000 to the project under the Investing in Manufacturing Technology (IMT) program, which has enabled CMTP Packaging Pty Ltd to hire six new people.
"Congratulations to CMTP on its visionary investment of $800,000 in two fully-automatic optimiser docking machines and a customised, robotic assembly machine, which have increased productivity at the company's Braeside and Derrimut sites," Mr Hodgett said.
"The IMT grant allows CMTP to cut waste timber by up to 25 per cent through an optimisation program, reducing the incidence of human error and increasing timber yields. Ms Wreford believes the grant was a big boost for the manufacturer and was another example of local job creation in manufacturing."
"By automating the operation, CMTP is well-placed to compete with imported packaging makers. It also helps keep CMTP competitive in the export market. It is very encouraging to see companies such as CMTP taking a proactive approach to growing their business by seeking to invest in the future," Ms Wreford said.
According to the press release, the Napthine Government has approved grants totalling $14.3 million to 82 businesses under the IMT program, with the aim to increase exports by $50 million.
"Despite setbacks in the automotive industry, manufacturing is still one of Victoria's most important industries — contributing $27 billion to our economy last financial year and employing nearly 300,000 people — 10 per cent of our overall workforce," Mr Hodgett said.