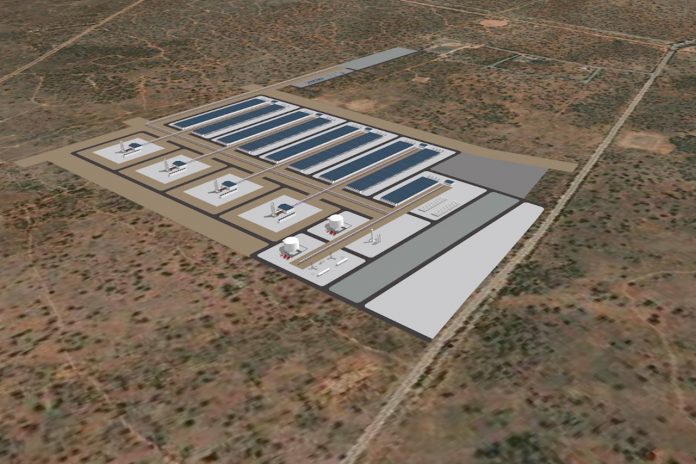 Australian hydrogen project developer The Hydrogen Utility Pty Ltd (H2U) has inked a Memorandum of Understanding with German energy giant RWE under which the two parties aim to bring green hydrogen produced in Australia to Europe.
H2U is a specialist developer of green hydrogen infrastructure solutions for decarbonisation, renewable energy storage and sustainable mobility.
The company's project portfolio includes the H2-Hub Gladstone project in Queensland and the Eyre Peninsula Gateway project in South Australia, where it plans to build a 75-megawatt electrolysis plant that can supply hydrogen for about 40,000 tonnes of ammonia annually.
According to H2U, a second phase of expansion throughout the 2020 will see the capacity extended to 1.5 gigawatts of electrolysis.
The deal with RWE comes a few months after Japan's Mitsubishi Heavy Industries had agreed to support H2U's projects and business development initiatives, including the Front-End Engineering and Design (FEED) study for the company's Eyre Peninsula Gateway project.
H2U's CEO, Dr Attilio Pigneri said the company was pleased to partner with RWE to explore the possibilities for providing affordable green hydrogen and hydrogen derivatives such as ammonia and synthetic methane to power Germany and Europe's future.
"We see the trading of green hydrogen to Europe being fully decarbonised using green ammonia as the shipping fuel of the future," he continued.
"H2U has attracted a cornerstone investment from Mitsubishi Heavy Industries of Japan and we see a strong future for green hydrogen as the decarbonising energy in power grids, gas grids, mobility and industry."
Javier Moret, Global Head of LNG at RWE Supply & Trading, added: "H2 is the perfect long-term solution to decarbonise industry, aviation and the transport of heavy goods.
"Australia is one of the countries that has excellent conditions to produce green hydrogen – low cost of production and a stable framework.
"As a globally active trader of commodities, we have a lot of experience with shipping energy carriers – including Australian LNG – around the globe and see ourselves as a facilitator for global hydrogen trading. "
Image credit: https://www.group.rwe/en/press