Media Release
The Victorian Coalition Government yesterday announced funding of $250,000 to a Seaford packaging products maker which will boost productivity, create jobs and generate new export markets.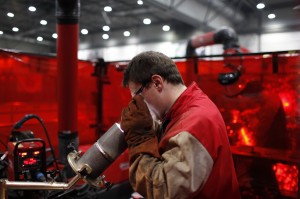 Minister for Manufacturing David Hodgett joined Member for Carrum Donna Bauer to announce that Casslis Pty Ltd, trading as Recyclable Packaging, had been awarded an Investing in Manufacturing Technology (IMT) grant to help purchase and install new hi-tech machinery and infrastructure at its Oliphant Way facility.
"This funding will help increase company exports by more than $1 million, create five new jobs and enable eight existing employees to transit to higher duties, which is great news for the local economy," Mr Hodgett said.
Ms Bauer said that Casslis has been manufacturing thermoformed plastic packaging of the highest quality since 2010.
"In its relatively short history, Casslis has grown into a multi-million dollar enterprise, employing more than 20 employees.
"The company is an expert in the production of coffee cup lids, plates, food bowls, bakery trays and fresh produce containers for use in the food and service industries.
"Implementation of this project will enable Casslis to replace imports and to stay competitive. It becomes only the second company in Australia to produce PET sheets in-house and supply the domestic market," Ms Bauer said.
Mr Hodgett said that Casslis is one of 82 businesses that have been funded with grants totalling $14.5 million under the IMT Program.
"The IMT program has supported investment of more than $69.3 million, creating 474 new jobs and will result in the transition of over 620 jobs to higher value roles.
"It is expected that the total investment in IMT will increase exports by $50 million.
"Victoria is the hub of Australia's manufacturing industry but to meet the challenge of competitive international markets, manufacturers must look to increasing investment in new technology to remain competitive.
"A key initiative of the Napthine Government's Manufacturing Strategy, the IMT program enables companies to invest in new technology to help invigorate production processes, develop new skills and generate fresh export opportunities," Mr Hodgett said.
For more information about IMT grants visit www.business.vic.gov.au/imt