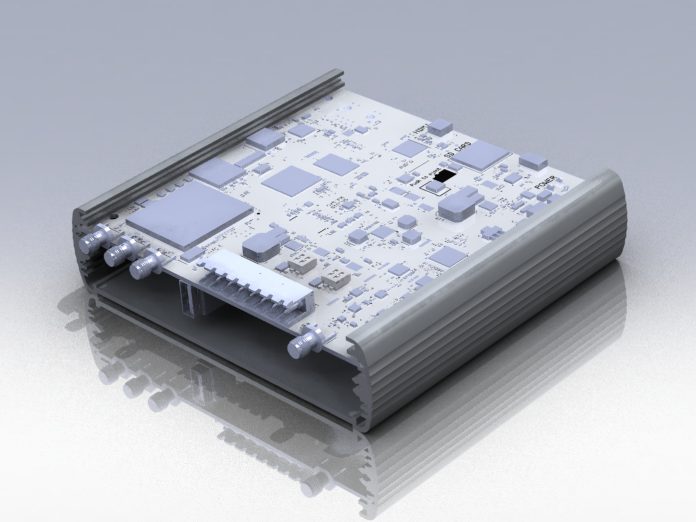 The Caterpillar Transition Taskforce, established in 2015 to support Tasmania's advanced manufacturing industry, has helped Tasmania's technology solutions specialist Definium to secure new contracts and further increase its workforce.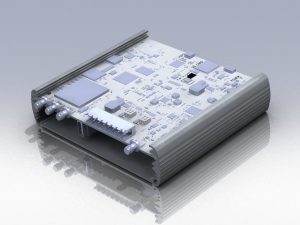 The Definium business includes designing and building smart hardware and the development of software. The company supplies its technology solutions both locally and globally to a wide range of industry sectors including agriculture, consumer electronics and automotive industries.
Tasmanian Minister for Primary Industries and Water Jeremy Rockliff said the Caterpillar Transition Taskforce – through its Advanced Manufacturing Transition Fund (AMTF) –  has supported Definium's staged upgrade and expansion to substantially increase the speed, efficiency, accuracy and reliability of the electronics manufacturing processes within the company.
"Under the AMTF Round 1 (December 2015), Definium received $16,014 (towards a total project of $32,028) to purchase a suite of component feeders for its pick and place assembly machine, as well as the purchase and commissioning of a new semi-automatic solder paste printer," the Minister said.
"This new equipment increased Definium's capability to manufacture a wider range of products and more easily switch between manufacturing different products."
He said the company received $40,875 under AMTF's Round 2 to purchase and commission a new vapour-phase reflow oven, as well as additional component feeders for its pick and place assembly machine.
"This new equipment has increased Definium's efficiency, capacity to tackle higher volume production and more complex manufacturing tasks to support expansion into new export markets," Rockliff continued.
"This project is ongoing and scheduled to be completed before the end of this financial year. Definium is looking to double its number of employees and win new contracts and is an outstanding example of how the Hodgman Liberal Government is helping to identify potential jobs and growth opportunities in advanced manufacturing."
The Caterpillar Transition Taskforce was established in 2015 after mining equipment manufacturer Caterpillar Construction announced that it will transition its hard rock vehicle operations from Burnie, Australia to Rayong, Thailand.
The move resulted in the loss of 280 jobs at the company's Burnie plant in Tasmania.