Hino Motors Sales USA has appropriated a $55 million investment to expand its production capacity in its manufacturing plant in the south-western state of Arkansas.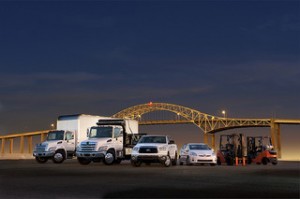 According to a media release from Hino Australia, the investment will create additional 200 jobs and will significantly boost the factory's manufacturing capacity.
Hino Marion plant manufactures parts for Toyota's heavy-duty US market Tacoma, Tundra and Sequoia.
The company's expansion program includes construction of new buildings, manufacturing lines and equipment, aimed at satisfying Toyota's high-end pick-up truck and SUV model standards.
Hino USA is a wholly-owned subsidiary of Hino Motors Ltd and a Toyota group company which manufactures trucks in West Virginia and Toyota parts in Arkansas and California.
Frank Fogleman, the Mayor of Marion, has welcomed Hino's substantial investment in the community
"We are delighted to welcome Hino to Marion – it's a proud and exciting day for Marion and its neighbors," he said.
"We are very appreciative of Hino's investment in Marion and the company's confidence in our business environment."
"The company will be a huge asset to the community and will provide quality jobs to the citizens of our county."
"Hino has been a model corporate citizen and we look forward to an even stronger relationship moving forward," Mr. Fogleman said.
Construction work on the $160 million Hino's Marion plant began in July 2004, with full-scale production commencing in April 2006, following a large Toyota Group investment across the USA.
In 2003 Toyota Motor Corporation invested $800 million in a new manufacturing plant in San Antonio. The plant manufactures Tacoma, Tundra and Sequoia models using parts form the Marion and Osceola plants.
Apart from the Marion plant, Hino USA also operates plants at Corona in California and Orangeburg in New York State.
The company has managed to build on its successful business achievements and has evolved from Japanese manufacturer and exporter to global manufacturer and exporter with a healthy industrial growth across the US. The achievements have raised the company's business profile which had a positive economic influence of Hino's plants all over the world.