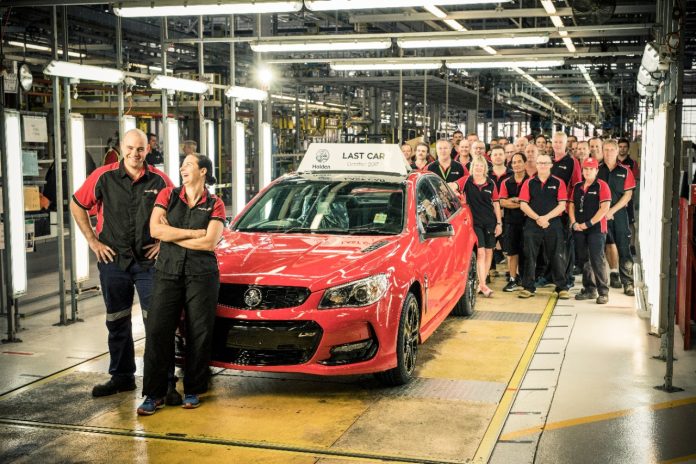 Holden has ended 69 years of car making in Australia as workers at the company's Elizabeth factory in Adelaide's northern suburbs clocked off for the last time on Friday.
The plant closure marks the end of vehicle production in Australia, which began last year when Ford closed its Broadmeadows and Geelong assembly lines and culminated with Toyota's exit earlier this month.
Holden, which has manufactured more than 7.6 million cars in Australia since commencing  production in the country in 1948, said approximately  85% of its workers have transitioned to new jobs.
According to the company's Chairman and Managing Director, Mark Bernhard, Holden's transition centre will remain open on the Elizabeth site for at least two years' post factory-closure to ensure all Holden and supply chain employees have 'the best possible chance' to successfully transition.
"Treating our people with dignity and respect was always our number one priority during this transition and we're all proud we were able to achieve that, we see it as recognition of their dedicated service over the years," Mr Bernhard said.
"The best way we can honour our people and our heritage is by building a successful future and that's exactly what we'll be focused on when Monday rolls around."
Holden will continue to employ approximately 1000 direct staff and an additional nearly 6000 people across its 200-strong national dealer network.
The company will also retain its highly-skilled Design and Engineering teams, including its world-renowned Design Studios and the famous Lang Lang vehicle Proving Ground near Melbourne in Victoria.
Image credit: media.gm.com/media/au/en/holden/news