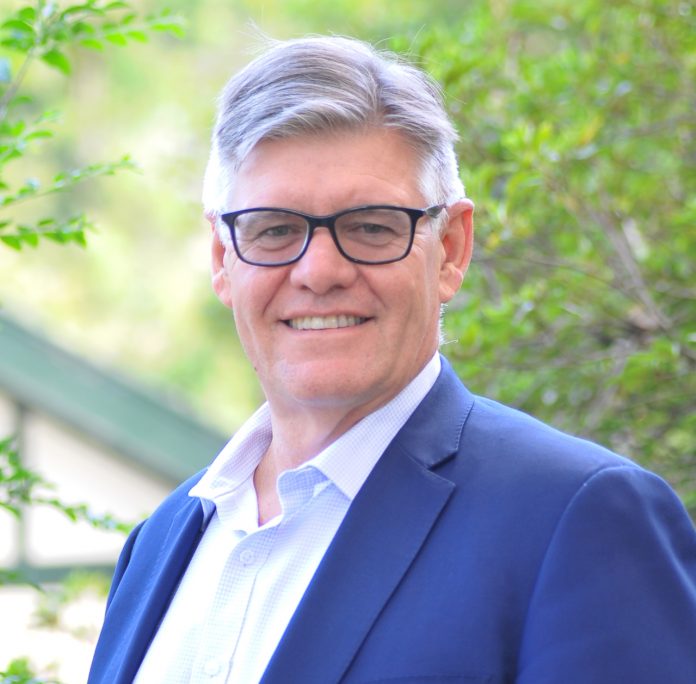 Article by Craig Somerville, Managing Director and CEO, Somerville
The benefits offered by the adoption of cloud computing are now well understood in the manufacturing sector, however many firms are still struggling to put a clear migration strategy in place.
For some, it's a case of not knowing where to start. For others, It's security concerns or the shackles of legacy equipment and applications that's holding them back.
Within some companies, there may also be a lack of required knowledge or skills. This is being exacerbated by a widespread skills shortage across the IT industry. According to the Gartner report Top Security and Risk Management Trends for 2021, 80% of organisations reveal they're having a hard time hiring security professionals, and 72% say it's impacting their ability to deliver security projects within their organisations.
These issues are particularly acute during the current virus-related lockdowns. Many company staff have been forced to work from home and manufacturing runs have been disrupted leading to delays in meeting customer demands.
Administration teams have been forced to rethink their processes and find ways to do everything from order management and invoice payments to running payrolls remotely.
There has also been widespread disruption to many supply chains. Restrictions on both interstate and international movement has led to raw materials and other goods taking longer to be delivered. The challenges have also had an impact on firms getting finished goods out the door.
The cloud can play an important role at this time, and so pressure to increase adoption has never been higher.
Key steps required
In order to form a clear and effective cloud migration strategy, there are five key steps that should be followed. They are:
Understand your IT environment:
Knowing what you have in place is a key first step. Carefully assessing the entire infrastructure, applications and data serves to take guesswork out of the equation and will streamline the migration process.Unfortunately, many manufacturers don't have a clear picture of their overall IT environment, and don't know what applications they have and where those applications reside. Some may even think that applications are hosted in the environment when, in fact, they're actually outside.
Review your backups:
In many IT environments, there is a massive security vulnerability when it comes to backups. For this reason, it's important to review your backup regime to ensure it is effective and covers all critical data.Determine how it will need to be changed when applications and data is migrated to a cloud platform. Remember that, if services such as Office 365 are being used, that data also needs to be included in the backup process.
Critically assess your IT security:
Security is one of the biggest areas of confusion and ongoing challenge for today's IT leaders, and this is particularly the case during a cloud migration. If data is secure in one space, you need to see how secure it will be once it's in another, be that a hybrid environment or the public cloud.Ensure you have a robust security framework and understand the cloud security posture. Develop visibility and management across the entire IT environment, including endpoints, access points, and networks.
Review your data:
Data is the lifeblood of any organisation, so undertake an inventory of all data and applications and create a data migration plan. Determine how much data needs to be moved, how quickly it needs to be done, and how to actually migrate that data.It's also important to understand the shared responsibility model when it comes to a cloud migration. This includes knowing the configuration models and knowing what data is moving in and out, and whether it's safe.
Evaluate the cost:
A cost-versus-value discussion should always be top of mind. Manufacturing companies need to know the true cost/benefits of a cloud migration journey, along with all hidden costs. Factors to review include performance, day-to-day running costs, and management overheads.It's important to continually monitor what's going on and have a deep understanding of all elements involved. If this is not achieved, any migration is unlikely to be successful.
Keeping the migration on track
There are various other factors that need to be considered so that a cloud migration strategy can be effectively undertaken. One is having total buy-in from the senior management team, and full agreement on the cloud migration plan.
This is important to ensure that focus remains on the project until it is complete and all expected benefits are clearly understood. Far too many projects do not succeed because this support was not given from the outset.
Another is having a clear picture of exactly how the infrastructure will look and perform once the migration has been completed. This will ensure companies do not have any unexpected surprises as a result of the changes.
Cloud migration can be complex to achieve, but the benefits it can deliver to Australian manufacturers are significant. Taking the right steps from the outset will ensure the planned strategy is successful.
---
Image Provided