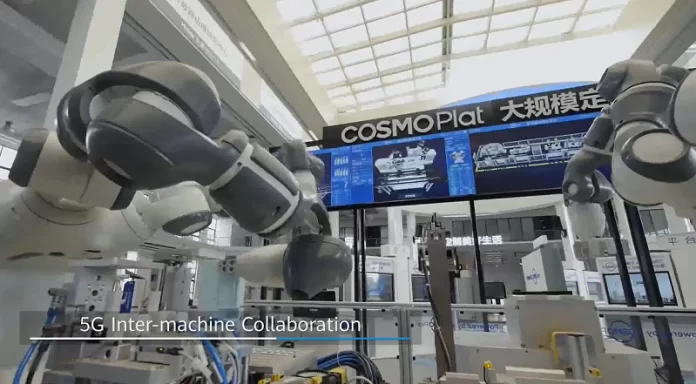 Huawei and China Mobile have announced that they will help Haier deploy 5G solutions in its smart factories across the world.
China's largest consumer electronics and home appliance manufacturer has already launched the technologies at seven smart factories in China.
With the help from Huawei, the company will transform about 100 of its manufacturing facilities across the world within five years, with implementation planned for 20 factories by the end of 2022.
5G and edge computing facilitate smart manufacturing of home appliances, but according to Huawei "it's still early days for manufacturers aspiring to take advantage of 5G's full capabilities."
The solutions developed by the three partners enable the implantation of high-performance machine vision which slashes the manufacturing cost as it is more accurate and faster than human vision.
Smart technologies intended to boost site and staff safety, such as AI-surveillance, which can detect anomalies such as unauthorized individuals and process safety violations, have also been developed.
Future focus will be on providing "digital twins" visualization – the reproduction of a real and dynamic production floor into a virtual digital world, a meta-universe.
Digital twin allows for preventive maintenance and the simulation of changes to the production process before they are implemented.
"In addition, the new solutions help to efficiently coordinate the large number of people, machines, and materials involved on a complex production line as a whole. The solutions achieve this through high-definition cameras, 5G gateways, and smart industrial terminals that work in unison with the help of artificial intelligence," it says in the announcement.
Image credit: https://www.huawei.com/en/news/2021/11/huawei-haier-joint-innovation-5g-edge-computing