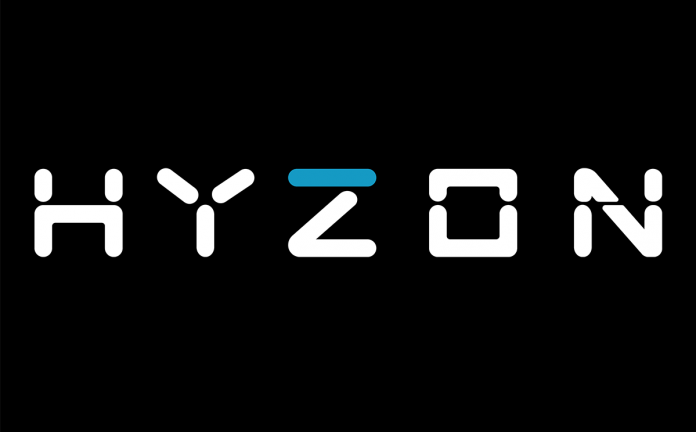 US-headquartered hydrogen vehicle company Hyzon Motors has unveiled plans to build the country's largest fuel cell membrane electrode assembly (MEA) production line for commercial vehicles at its new Hyzon Innovation Centre located in Bolingbrook, Illinois, just outside of Chicago.
The MEA is the critical component of a fuel cell and accounts for about 70% of the cost of a fuel cell stack. MEAs are currently produced in Canada, Europe, Japan, Korea and China at commercial scale.
Craig Knight, CEO and Co-Founder of Hyzon, said the investment would substantially boost the current smaller scale MEA production in the United States which has so far been 'a supply and cost bottleneck for US fuel cell vehicle production'.
"We are excited about our plans to open the first high-volume MEA production line for hydrogen fuel cells in the US, which we anticipate will enable us to rapidly scale up the production of our fuel cells and deliver up to 12,000 Hyzon zero-emission heavy vehicles each year," he said.
"We see a substantial uptake in Europe already, and anticipate North America will soon follow suit on this decarbonisation journey for heavy transport."
Once completed, the Hyzon Innovation Centre is expected to produce enough MEAs to cover the production needs for up to 12,000 hydrogen fuel cell powered trucks every year.
The company's Chairman and Co-Founder George Gu said the facility is expected to commence production in the fourth quarter of 2021.
According to him, the facility will initially open with 2,600 square metres of manufacturing space, before expanding in a second phase to 7,400 square metres.
"The new Hyzon Innovation Centre is essential to our strategy to expand the US hydrogen supply chain, reduce fuel cell costs for commercialisation, and create local jobs," he continued.
"We are looking forward to empowering this unique ecosystem so that we can further accelerate the energy transition and decarbonize heavy road transport."