Australian food company Rosella has now returned to its Victorian roots and is once again producing in the State.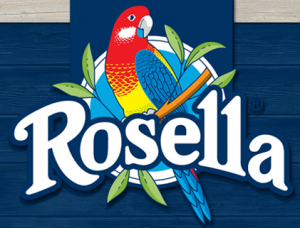 The iconic company which was founded in 1895 was placed in receivership in 2012 due to the challenge of competing with cheap imported products.
In a media release Victorian Minister for Manufacturing David Hodgett said the new Rosella, which has been relaunched by Australian juice manufacturer Sabrands, has already created 20 jobs in the town of Silvan.
"For the first time, Rosella will source its tomatoes from the Goulburn Valley, a boost for local growers and their communities," Mr. Hodgett said.
The Minister said the Victorian Coalition Government remains committed to helping the State's manufacturers deal with the difficulties that Rosella faced because the sector played a huge role in Victoria's prosperity.
"Manufacturing is a major contributor to the Victorian economy, attracting investment and creating jobs. It employs over 290,000 people or 10 per cent of the state's workforce and contributes over $27 billion annually to the Victorian economy," Mr. Hodgett said.
"Our food and beverage industry plays a key part in this performance – with an annual turnover of more than $25 billion, employing more than 133,000 people across the value chain and exporting to over 100 countries worldwide."
Meanwhile Local MP Christine Fyffe is urging the public to patronize the brand to show their support for manufacturers.
"I urge all Victorians, and Australians, to get behind Rosella and give it a go. It will be the tastiest support you can give our local manufacturers," Ms. Fyffe said.
"This relaunch is a vote of confidence for our manufacturing sector and an endorsement of our local producers and workers – a vote of confidence for the Yarra Valley."
Rosella's future hung on the balance early this year when it closed down its Sydney factory in March, leading to dozens of job losses.
With Sabrands acquiring Rosella in April, the company which is much loved for its tomato sauce and pasta sauces is now manufacturing bottles upon bottles of their products and has hit most Coles, Woolworths and IGA supermarkets.
"Wherever possible we are going to bring back Australian ingredients," says Sabrands Executive Chairman Dan Presser.
"We don't expect the consumer to buy Rosella just because it is Australian – it has to deliver on taste, quality and purity."
"It's a great food brand that is part of Australia's fabric."