The Australian Industry Group (AI Group) and the Plastics and Chemical Industries Association (PACIA) are set to receive almost $565,000 in funding through the EPA Victoria to provide support and training on environmental regulation and risk.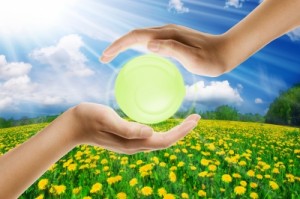 Victorian Minister for Environment and Climate Change Ryan Smith announced the funding on Friday, saying it would help to ensure the continuation of EPA's 'support to comply' initiatives. The funding will support AI Group's Assessing Compliance and Environmental Risk Training (ACERT) program and PACIA's Environmental Management Wizard program.
In a media release Mr. Smith said the Victorian Coalition Government supports programs that offer solutions to the industry to help prevent pollution and improve waste management, apart from building environmental partnerships and imparting practical information.
"Addressing pollution and waste management is a key part of this Coalition Government's Environmental Partnerships Action Plan, and I can't think of a better way to achieve this than by supporting industry to take ownership of environmental best practice," Mr. Smith said.
PACIA's Environmental Management Wizard is an online tool that allows businesses to assess their environmental management priorities and compliance obligations across different areas including waste management, licensing requirements and emission levels, among others.
In a statement on the PACIA website EPA Victoria's CEO John Merritt said "EPA supports these partnerships to enable businesses to test their environmental knowledge in a supportive and confidential environment, and gain valuable information on how to improve."
Meanwhile AI Group's ACERT Program also helps Victorian companies understand and comply with their environmental obligations.
Under the program business can avail of free services which include site-based environmental compliance reviews and risk assessments and environmental compliance advisory service via a dedicated help desk.
According to Mr. Smith the AI Group has successfully assisted almost 150 companies in the two years that they have been doing this work, with the help of the EPA.
"Supporting industry members to understand and comply with environmental laws and regulations not only makes sense, but it also means that there will be less need for the EPA to take enforcement action," he said.