IDT Australia Limited (ASX:IDT) has filed an Abbreviated New Drug Application (ANDA) with the U.S Food and Drug Administration (FDA) for approval to market 6 different strengths of temozolomide capsules, according to the company's latest announcement.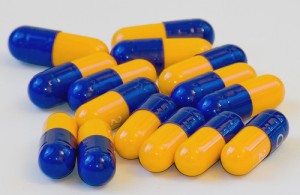 IDT is a public Australian pharmaceutical manufacturing company based in Boronia, Victoria, specializing in development and production of high potency and high containment pharmaceutical products for local and international clients.
IDT has built up a specialist manufacturing plant, formulation expertise, handling and know-how to handle drugs that are difficult to manufacture. The company has 30 years of experience and possesses a wide body of manufacturing expertise relating to numerous drug classes.
Temozolomide is used to treat melanoma and glioblastoma multiforme and comes off patent in the US in 2014.
The global market for the drug was around US$996 million, for the year ending 31 March.
The process of building an ANDA using IDT's knowledge base and facilities includes the manufacture of three finished dose stability batches and the demonstration of bioequivalence. This has already been achieved with temozolomide.
"IDT's strategy is to maximize the value of our substantial infrastructure, experience and intellectual property to selectively grow our own generic drug portfolio," said Dr. Paul MacLeman, Managing Director of IDT.
"IDT is now in the process of moving up to a greater share of the industry value chain as the owner of a range of registered and marketed drugs rather than solely as a contract manufacturer of pharmaceutical ingredients. This change could potentially take our share of the value chain for such products from single digit percentages to tens of percentages of the wholesale price."
The company continues discussions with several large generic pharmaceutical distributors in the US and elsewhere where interest was expressed in partnering for the sales and marketing of IDT generic products.
The company revealed plans to file for selected additional generic drugs over the next 12-18 months. The focus will be on strong market demand products which are mostly oncology drugs that require specialized manufacturing facilities and skills.
The value of the global generics market is expected to reach $358 billion by 2016, which is more than 18% of all pharmaceuticals, a projected CAGR of 9.7% between 2011 and 2016.
IDT expressed its gratitude to the Victorian State Government for the provided assistance during the early phases of the development of this project.