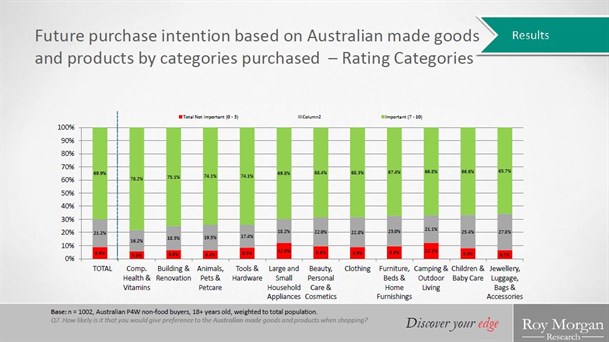 The Australian Made Campaign is calling on companies that make Australian goods to display their Aussie credentials in order to cash in on consumer preference for Australian-made products.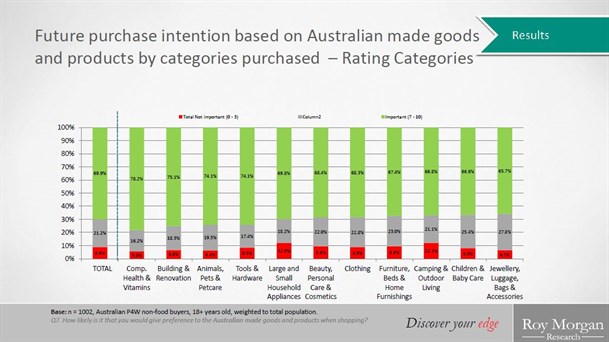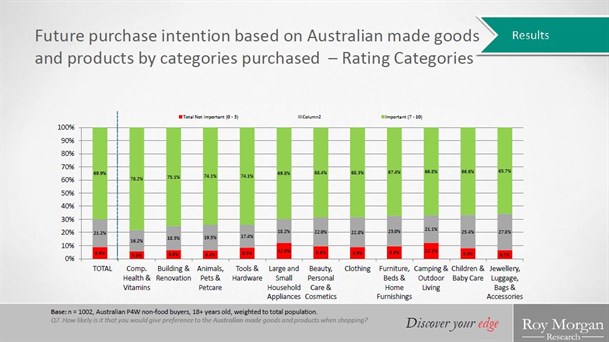 It comes after the not-for-profit organisation received  the findings of a research conducted by Roy Morgan, which showed that more than two thirds of Australians (69.9%) would 'give preference' to buying genuine Australian-made products across a number of product categories, including food, complementary health, pet care, furniture and bedding, as well as building and renovation.
"It comes as no surprise that consumers are increasingly demanding authentic, premium-quality products that originate from our clean, green environment and are made to demanding Australian standards," said Australian Made Campaign Chief Executive, Ian Harrison.
He said the research, which was commissioned by the Australian Made Campaign, clearly showed that businesses that make products in Australia and market this key point to consumers have an advantage in the marketplace.
"It makes absolute sense for businesses that produce products locally, to leverage consumer preference for Aussie products. And the best way for business to tell consumers that their products are genuinely Aussie is by branding them with the Australian Made logo," Mr Harrison continued.
"The famous green and gold kangaroo logo has long been the quickest and easiest way for consumers to identify genuine Australian products. It's instantly recognised, it's trusted and it works. So, if it's Australian made, say it."
Businesses interested in using the Australian Made logo can register their interest on 1800 350 520 or at www.australianmade.com.au.