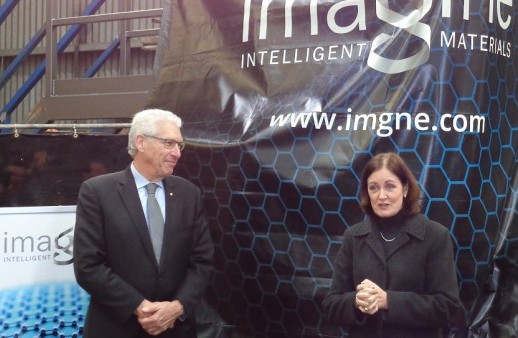 Geelong's premier engineering company, Austeng and Australia's leading graphene commercialisation company, Imagine IM were jointly honoured at the Australian Engineering Excellence Awards, Victoria.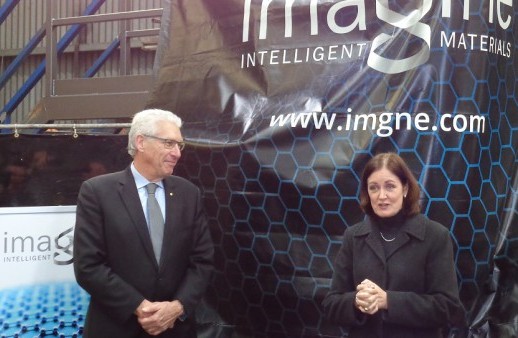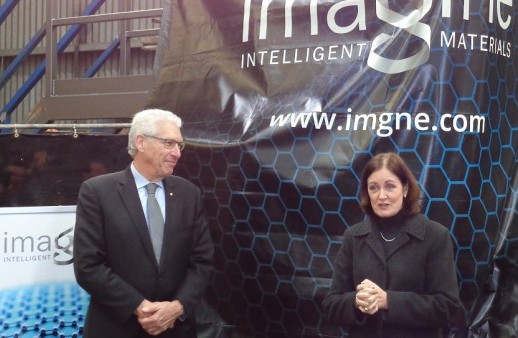 The two companies have won the award for Innovation, Research and Development for the development of the first commercial graphene plant in Australia, which is located in Geelong.
Austeng's Managing Director Ross George accepted the award on behalf of the two companies.
"This award highlights that local manufacturing can transition into high value-add, advancing technology given the right circumstances. Austeng thanks Imagine IM for the confidence shown in Austeng," Mr George said.
"Imagine IM has very much shown the way forward by recognizing and embracing this new technology collaborating with universities on research, joining with local engineering/manufacturing and bringing on board a launch customer. This collaborative model has enabled Australia to take its place as a world leader in commercialisation of graphene."
Phil Aitchison, Head of R&D and Operations at Imagine IM said the award recognises the importance of graphene to advanced manufacturing in Australia.
"Our innovative ideas and drive to bring graphene to the market are showing that Australia can be a world leader in manufacturing," Mr Aitchison.
"Graphene is a platform technology and Imagine and Austeng have taken graphene out of the laboratory and into commercial application. We shall continue to advance our roadmap for large scale industrial uses of graphene for sensing and in smart materials."
Entries were judged on several different criteria, including the contribution of the work to the economy, the impact of the work on the quality of life of the relevant communities, the significance of the work as a benchmark of Australian engineering, the extent to which the work represents world best practise.
The Geelong plant will have a production output of up to 10 tonnes per year. The first product to be made in the plant is imgne(R) X3, a conductive coating for geotextiles which enables low cost and environmentally friendly leak detection in dam and landfill liners. The product has already been subjected to field trials and will be commercially released by Geofabrics Australasia.