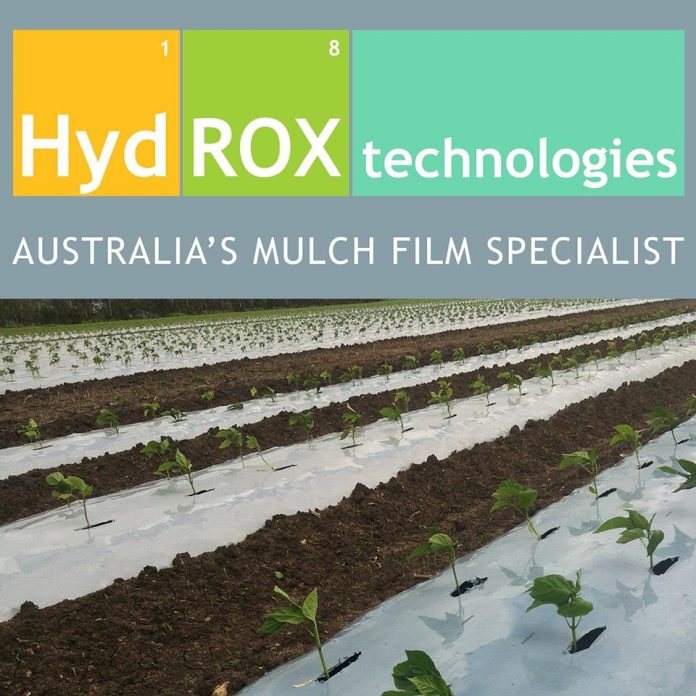 Brisbane-based Hydrox Technologies has received assistance under the Advance Queensland Ignite Ideas Fund to commercialise its environmentally-friendly plastic mulch film that saves farmers time and money.
The family-run business has developed a film that controls weeds that come up through the soil and use up nutrients needed to grow the crops.
Dubbed the 'Solar Shrink', the product also protects the crops from dirt and blemishes, and shrinks when exposed to the sun to reduce the amount of plastic farmers use by up to 30%.
Hydrox Technologies General Manager Mark Trenchard said the Ignite Ideas funding would enable the company to perfect the product and to secure international deals.
"It will allow us to perfect the specialized equipment we have designed and built in-house and to test the ability of external machine manufacturers to produce a quality machine and then operate it in a full-scale market such as in America or Europe," Mr Trenchard said.
"We intend to build a branded and globally recognized speciality mulch plastic by licensing our technology to plastic mulch manufacturers throughout the world."
"Due to the cost reductions and usage benefits presented by our technology, we believe more farmers will benefit from using plastic mulch and potentially increase their crop yields by up to 300 per cent to help feed the growing global population."
Hydrox's plastic mulch film was recently named as one of the 'World's Top 10 New Agricultural Products for 2018' at the World Ag Expo in Tulare, California.
Innovation Minister Kate Jones said the company had proven the success of its Solar Shrink product on the local market and is now set to take on the world with the help of the Ignite Ideas funding.
"Hydrox Technologies has already achieved what many business dream of doing – it has created a smart product with terrific export potential," the Minister said.
"It's a big step up to expand the business globally. But with $100,000 in funding through Ignite Ideas, Hydrox is now in a great position to take that step.
"It's innovative businesses like these that are so important to Queensland's jobs growth in the future – that's why we're getting behind Hyrdox Technologies now."
Image credit: www.facebook.com/hydroxtech