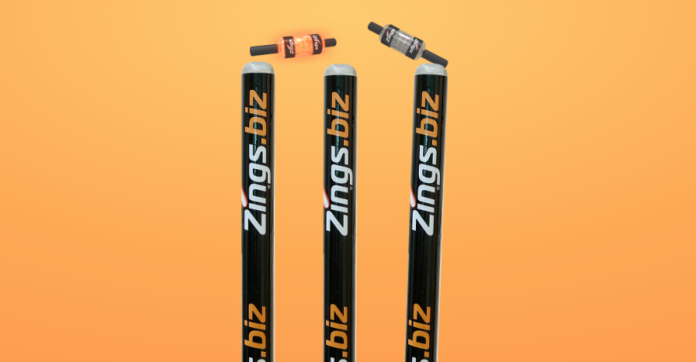 South Australian sports technology innovation company, Zing International has showcased it's flashing cricket stumps and bails in the United States in last week's Caribbean Premier League (CPL) Twenty20 tournament in Florida.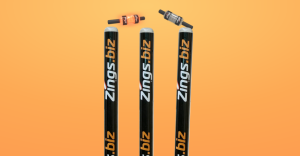 Designed and manufactured in Port Adelaide, Zing International's flashing stumps and bails have continued to grow in popularity since launching in 2012, with growing export markets in New Zealand, South Africa, the Caribbean, Bangladesh, India and Pakistan.
"Zing International shows the growth we are seeing coming out of local technology. Earlier this year the State Government released its annual trade and investment statement which details plans to build on South Australia's $14.3 billion worth of goods and services exports. This kind of innovation is exactly what we want to showcase in key markets, including India", said Investment and Trade Minister Martin Hamilton-Smith.
"Zing International is to be congratulated for consistently growing the export market for this niche product, helping to position South Australia as a world-leader in innovation and design," he added.
Included in the CPL and IPL Twenty20 competitions has meant this unique South Australian product is showcased to audiences of more than two billion people during high profile matches.
"For the Zings product to be used in the IPL is an achievement I am extremely proud of as it is one of the highest attended sporting leagues in the world, in a country that follows cricket like a religion," said Zing Director and inventor, Bronte Eckermann.
"While crowd excitement in limited over cricket has traditionally been for the batsman and big hits, what I love about our product is that it gives the bowler that 'celebration' moment too," he added.
Manufacturing and Innovation Minister Kyam Maher believes Zing Bails is an excellent example of the sort of innovation that is needed in South Australia to transform and modernise our economy.
" We are backing innovation and entrepreneurship in South Australia with a State Budget investment of almost $80 million dollars."
"This support package includes a new $50 million venture capital fund, a $10 million early commercialisation fund, $7.5 million to support the University of South Australia's Future Industries Institute, and $4.65 million for ultra-fast internet to make Adelaide Australia's first Gig City," he added.