MecklerMedia Corporation, the leading producer of global trade shows, conferences, and digital publications covering 3D printing, robotics, and bitcoin/blockchain, announced the preliminary agenda for the Inside 3D Printing conference taking place at the Melbourne Convention and Exhibition Centre on 26-29 May, 2015.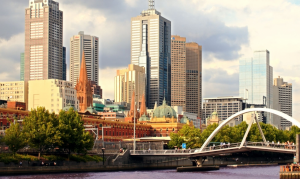 MecklerMedia has joined forces with the Australian Manufacturing Technology Institute Limited (Amtil) to co-host a dedicated Digital & Additive Pavilion within Austech, Australia's premiere Advanced Manufacturing and Machine Tool Exhibition.
MecklerMedia's Inside 3D Printing will also host an impressive two-day conference entirely focused on additive manufacturing, exploring new opportunities and challenges for industrial and consumer 3D printing efforts, as well as the best strategies for a range of industries including product development, medicine, automotive, technology, software, and more.
The conference will take place on 26-27 May, with the Digital & Additive Pavilion open throughout the duration of Austech, 26-29 May.
According to the news release, Inside 3D Printing Melbourne has been programmed by Bernard Meade from the University of Melbourne, and Ian Gibson of the School of Engineering, Deakin University.
Principal Consultant and President of Wohlers Associates, Mr Terry Wohlers – who has been named the most influential person in rapid product development and additive manufacturing – is confirmed to give the opening keynote address on 26 May titled "The Next Frontier in 3D Printing."
"It's impossible estimate the educational and economic value that this series of events is having on our industry, but I believe it is significant. For many, Inside 3D Printing is the first event on AM that they've attended. The information they collect and contacts they make are invaluable," Mr Wohlers said.
Additional confirmed speakers include:
– Milan Brandt, Professor of Advanced Manufacturing and Technical Director of Advanced Manufacturing Precinct, RMIT University;
– Professor Xinhua Wu, Founder/Director, Monash Centre for Additive Manufacturing, Monash University;
– Jennifer Loy, Program Leader Industrial Design, Convenor 3D Design Digital Media, Griffith University;
– Wim Michiels, CEO, Materialise Malaysia Sdn Bhd and Vice President Asia Pacific, Materialise NV;
– Tim Caffrey, Senior Consultant, Wohlers Associates, Inc.;
– Professor Dietmar W. Hutmacher PhD, Chair in Regenerative Medicine, Institute of Health and Biomedical Innovation, Queensland University of Technology.
To register for the Inside 3D Printing Conference and Expo in Melbourne, please visit inside3dprinting.com/melbourne.