The International Consumer Electronics Show (International CES) – the global stage where next-generation innovations are introduced to the marketplace – kicks-off today in Las Vegas with over 3,600 exhibitors and 150,000 to 160,000 attendees from more than 140 countries expected to take part.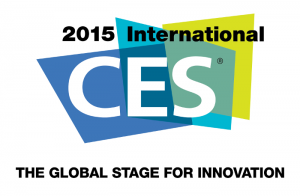 Owned and produced by the Consumer Electronics Association (CEA), the show will run until 9 January and will feature products—and the companies that create them—from consumer technology markets, including: 3D Printing, Accessories, Audio, Automotive Electronics, Communications Infrastructure, Computer Hardware/Software/Services, Content Creation & Distribution, Digital Imaging/Photography, Electronic Gaming, Fitness and Sports, Health and Biotech, Internet Services, Online Media, Robotics, Sensors, Smart Home, Startups, Video, Wearables and Wireless Devices & Services.
Manufacturers, developers and suppliers of consumer technology hardware, content, technology delivery systems and more will gather this week in Las Vegas to showcase their products and services.
Some of this year's exhibitors include 3D Systems, Samsung Electronics, SanDisk Corporation, Sony Electronics, Thales, Toyota, Toshiba, Audi, BMW, Chrysler, Ford, GM, Mercedes, Kodak, Hewlett Packard, OSRAM Opto Semiconductors and many more.
Get ready for a week of cool gadgets and services created to impress and to make our lives a lot easier.
For more information, please go to http://www.cesweb.org/.