ATL Composites is celebrating its 35th anniversary as a formulator of high performance epoxy resins and supplier of advanced structural materials to the Australian and Asian composites industries.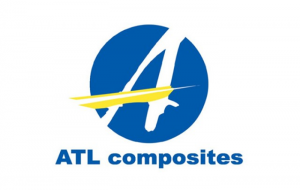 This Australian owned and operated company was established in New Zealand in 1977 by Arnie Duckworth and Chris Timms to manufacture WEST SYSTEM® epoxy products for the Asia Pacific region, under licence to Gougeon Brothers Inc, USA.
This was followed by the opening of a second facility in Sydney in 1980 to service the Australian professional and amateur boatbuilding market.  In 1989 the Australian operation was re-located to Queensland and today, WEST SYSTEM® is formulated by ATL in both New Zealand and Australia.
"Today, with a manufacturing facility in Queensland, ATL Composites holds a strong and successful position as an epoxy formulator and continues to be a leading supplier to the high performance yachting market.   Years of practical experience and knowledge in the performance of composite materials has seen us diversify into other industries where there is also a demand for lighter, stronger, stiffer, more durable structures," it says in the press release issued by the company.
"Composite materials and engineering services are being provided for the manufacture of commercial ferries, road and rail transportation, industrial and architectural applications, resulting in improved performance and reduced production time, while specifically formulated liquid and filled epoxy systems are now supplied into the specialised fields of industrial tooling, electrical encapsulation, mining and automotive applications."
Recent years have seen ATL Composites enjoy steady expansion in Australia and overseas due to its strong distribution network throughout Asia.