The Japan-Australia Economic Partnership Agreement (JAEPA) will begin on 15 January, paving the way for exporters to benefit from two rounds of tariff cuts in the first half of 2015.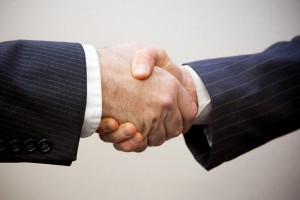 According to the article on Stock Journal, both countries "exchanged notes" in Canberra on Tuesday as confirmation that each party has completed their domestic processes and is ready to bring JAEPA into force.
The Federal Trade Minister Andrew Robb said the deal will give Australian exporters a significant push to improve their competitiveness on the Japanese market and will support growth in investment from Japan by raising the foreign investment screening threshold.
"JAEPA will deliver substantial benefits for the Australian economy, and the deal means that our exporters will benefit from an immediate round of tariff cuts by Japan on January 15, followed by a further round of cuts on 1 April," Mr Robb said.
"Like the back-to-back tariff cuts provided by the Korea-Australia Free Trade Agreement (KAFTA), this will deliver immediate benefits for exporters and significantly enhance their competitive position in the Japanese market."
Mr Rob said that more than 97% of Australia's goods exports to Japan will receive preferential access, or enter duty-free, once the agreement is fully implemented.
"JAEPA will expand opportunities with our second largest trading partner across a wide range of industries, including agriculture and processed foods, resources, manufacturing and services," he said.
JAEPA will be the second of three historic trade agreements concluded by the Federal Government to enter into force following KAFTA and the recently concluded China-Australia Free Trade Agreement (ChAFTA). It will gradually reduce Japan's nearly 40% tariffs on Australian exports of beef, and axe Australia's tariffs on Japanese-made vehicles, household appliances and electronics.