Australian Manufacturing Technology Institute Limited (AMTIL) will be hosting AUSTECH 2015, Australia's premier advanced precision manufacturing and machine tool exhibition from 26 to 29 May at the Melbourne Convention and Exhibition Centre.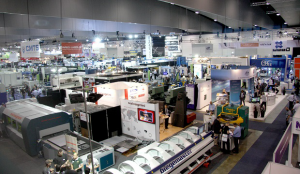 The event will be co-located with National Manufacturing Week and Safety First Expo, as well as the Inside 3D Printing conference.
"With the recent move to a two year cycle, early signs indicate that we can look forward to a robust event," AUSTECH Exhibition Manager Kim Warren said.
"AUSTECH is the place to be next May. About 87% of the attendees at AUSTECH are in middle or senior management positions. This group is an important audience segment, not just because of its size but also because these professionals play a key role in shaping the future of Australian manufacturing."
With over 10,000 industry leaders, the event will be a place where decision makers will interact and acquaint themselves with the latest technological developments that are set to provide answers to their manufacturing problems and challenges.
"Be sure to put AUSTECH on your calendar 26 to 29 May, and join us in Melbourne where you will meet the people that are moving Australian manufacturing forward," Exhibition Manager Warren concluded.
For more information, please go to http://www.amtil.com.au/austech