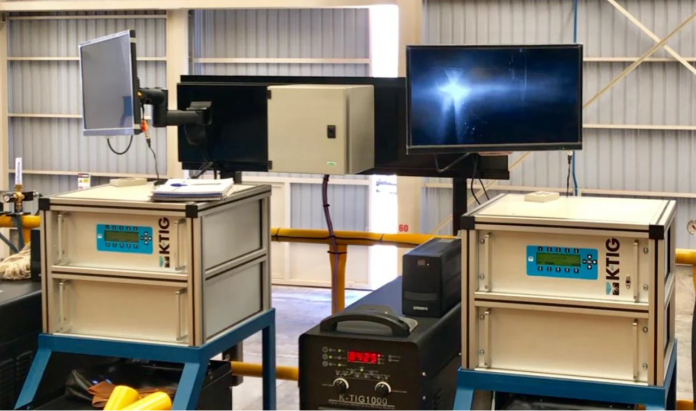 Australian company K-TIG will partner with the UK's Sheffield University-based Nuclear Advanced Manufacturing Research Centre (Nuclear AMRC) to develop a robotic welding cell to fabricate the nuclear waste containers that will be utilised in the upcoming UK nuclear power plant decommissioning.
K-TIG said the robotic welding cell is expected to establish the technology baseline for fabricating nuclear waste containers used as part of the decommissioning of UK's 17 nuclear power sites.
According to the company' statement, some 15,000 nuclear waste containers are expected to be fabricated to support the decommissioning process.
"These containers are mission critical to the successful and safe decommissioning of the UK's nuclear power sites and automated robotic fabrication," reads the statement.
"Utilising K-TIG's welding technology is seen as the key to meeting the exacting quality standards required."
K-TIG Chairman Stuart Carmicha said the robotic welding cell being developed in collaboration with Nuclear AMRC would become 'the standard for nuclear waste storage container welding'.
"We are an Australian company that has developed technology right here in South Australia that is part of the solution to a problem so many countries face," he said.
"The signing of this MOU is an important milestone in K-TIG's strategy to expand its involvement in the decommissioning of nuclear facilities worldwide.
"We believe that by creating and selling turnkey fabrication solutions targeted at this industry, as well as participating as a fabricator in the supply of waste containers this will lead to significant and sustained revenue growth."
Image credit: https://www.k-tig.com/image-gallery