The Australian Industry Group has welcomed the Korea-Australia Free Trade Agreement, but says the deal will provide mixed results for manufacturers.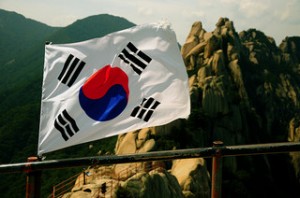 The details of the deal released on Monday predict that manufacturing exports will grow by 53 per cent by 2030, while agricultural exports will rise by 73% over the same period.
AI Group Chief Innes Willox said the big winners from the KAFTA are agriculture and agribusiness and professional services and investment, but manufacturers will face stiff competition from imported Korean products following the abolition of Australian tariffs on Korean goods.
"While Australian manufacturers will be able to export 88 per cent of goods to Korea tariff free, the corresponding abolition of Australian tariffs on Korean goods will result in a big rise in competition from Korean imports in our local market," said Mr Willox in a statement.
"This includes cars, auto parts, textiles, clothing and footwear.  For fully assembled motor vehicles, tariffs are abolished immediately the agreement enters into force, which is expected to be early next year."
Korea is Australia's third largest export market, buying $19 billion worth of Australian goods in the last financial year.
Among the key points of the FTA are the elimination and reduction of tariffs in several goods: 40-70% tariff on beef will be eliminated over a period of 15 years, a 15% tariff on wine will be eliminated immediately, up to 176% will be gone from dairy products, and 8% will be eliminated from pharmaceuticals & vitamins and car engines & gearboxes.
"For sensitive areas such as automobile components, many tariffs will be phased-out over three to five years. Components under the five year phase-out include plastic parts, batteries, chassis, electrical instruments, gauges and windscreens.  Components with a three-year phase-out are rubber suspensions, components for engines such as fuel pumps, filters and lights, body parts and seats.  Tariffs for rubber tyres and a few parts such as fasteners will be eliminated on entry into force of the Agreement," said Mr Willox.
"The impact on Australian manufacturers needs to be monitored and factored in as the Government considers its approach to industry policy."