Industry and Innovation Minister Senator Kim Carr has reassured members of the Australian manufacturing industry that keeping Holden in Australia is his first priority, according to news from the Australian Manufacturing Workers' Union (AMWU).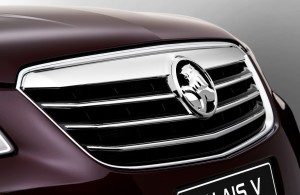 Speaking at the AMWU National Conference, Senator Carr said only a Labor Government would support industry modernization through a co-investment policy, while the Coalition would kill car companies by withdrawing $500 million by 2016 and likely abandoning future assistance.
"If that happens, Toyota won't be able to stand by themselves," Mr. Carr warned.
In his speech the Industry Minister slammed the Coalition for not understanding the importance of manufacturing in a modern society, with the car industry being the "ultimate symbol for the survival of Australian industry" and also an essential link to other sectors engaged in innovative manufacturing.
With the strong currency having a negative impact on car sales, which is at the lowest level since 1958, Mr. Carr said a co-investment policy had to be adaptable but car manufacturers also have "to have skin in the game."
Holden has shown its commitment with its $1 billion investment till 2020, while the Labor Government has already committed $285 million to the car manufacturer.
Carr told AMWU delegates that the existing car plan at Holden could be altered to address the changed circumstances in the industry.
Aside from keeping Holden in Australia, Minister Carr also said car makers and component suppliers should be able to diversify to ensure that Australia remains a part of car concepts of the future.
"We also have to make sure we can switch between industries, so one plant is not totally dependent on orders coming through from General Motors, Toyota and Ford for a while."
Mr. Carr assured the audience at the conference that he continues to monitor the effectiveness of the Australian Industry Plans as part of the Labor Government's $1 billion Plan for Australian Jobs.
Carr's address comes just as 400 employees at Holden's Elizabeth plant in Adelaide ended work last Friday after accepting the voluntary redundancy packages offered by the company.
Federation of Vehicle Industry Unions spokesman John Camillo told ABC News that it's a "sad day" for the affected employees who put their hands up to accept the separation packages offered earlier this month, but it is still a better outcome than having no choice at all.
"It's a better situation than the situation of people being forced out the door with no choice whether they want to stay or not so," says Mr. Camillo, quoted in an article from the ABC.