3D Graphtech Industries, an equally owned joint venture by Kibaran Resources and 3D Group responsible for pursuing patents and collaborative partnerships, has signed an initial agreement with the Commonwealth Scientific and Industrial Research Organisation (CSIRO) to investigate research opportunities in 3D printing using graphite and graphine inks.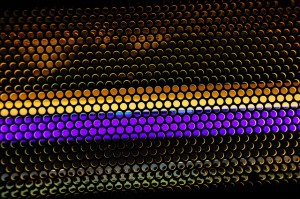 According to the media release by Kibaran Resources, the agreement with CSIRO is focused on a white paper study to identify technological problems or gaps in the intended market that could be addressed by a research and development program and deliver commercial success.
The 3D printing industry is rapidly evolving and is forecasted to grow to US$16.2 billion by 2018 from US$3.8 billion.
In particular, graphene is projected to revolutionise the 3D printing process due to its unique one-atom thick structure coupled with its strength, flexibility and ability to conduct electricity better than traditional metals such as copper.
"The Company is very pleased this initial step has been taken by Graphtech less than two months after the binding alliance with 3D Group was executed. We are particularly delighted the first agreement is with an internationally respected research organisation such as the CSIRO. Kibaran, via Graphtech, is aiming to give its shareholders exposure to a very exciting and emerging new technological frontier," Kibaran Executive Director Andrew Spinks said.
"We are very pleased to be undertaking this research with CSIRO and view it as a first step towards a longer term research and development program that will be framed to achieve a commercially focussed outcome. We, like many in the 3D printing industry are very excited by the prospect of incorporating graphite/graphene into 3D printing materials and are confident that by working with CSIRO we can achieve a world class result," said Frank Pertile, Managing Director of 3D Group.
The study is expected to take six weeks, with a possibility of forging a longer-term relationship between the two parties if the collaboration proves to be a success.