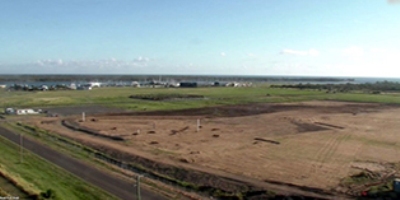 Queensland Treasurer Curtis Pitt yesterday visited the construction site of Knauf Australia's $70 million plasterboard manufacturing facility at the Port of Bundaberg that will generate around 55 new jobs in the region.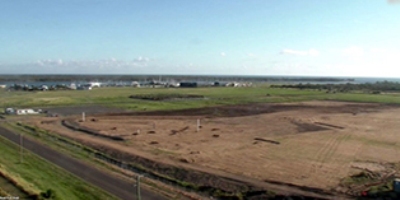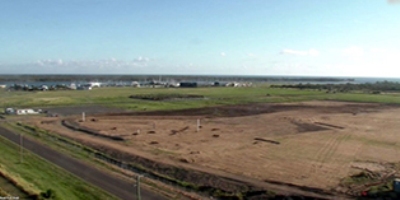 The Project comprises the construction and operation of a state-of-the-art plasterboard manufacturing facility, including gypsum handling and processing facilities to support plasterboard production and for on-sale of gypsum into the agriculture sector.
Mr Pitt said Knauf was 'a key investor' in the Port of Bundaberg Industrial Precinct, adding that the project was expected to attract other major investors and businesses to the area.
"Knauf was considering a number of locations for its new plant to service the northern Australian markets, including some offshore options. The Queensland Government spent many months working with the Bundaberg Regional Council to ensure that Bundaberg was the chosen site," the Minister remarked.
"Attracting a global operation like Knauf to Bundaberg offers many benefits for the local community including the creation of 60 jobs in the region, and around 70 when full production is reached in two years."
Knauf Plant Manager, Justin Weier said the project has been made possible by the Queensland Government's commitment to fund the construction of a new 26 km gas pipeline from Australian Gas Network's Wide Bay gas transmission line at Bundaberg to Burnett Heads.
"We've received a great deal of support for this project from the local council, local state development office and the Bundaberg Port, which has helped us to keep on track with the plant and make valuable connections within the local community," said Mr Weier added.
"The public and local businesses have also really got behind us."
Knauf, which began constructing the factory in early 2016, is a global leader in the manufacture and distribution of plasterboard and light-weight construction materials, for residential and commercial projects across Australia. The company operates two manufacturing facilities in Matraville (Sydney) and Altona (Melbourne).