Japan's Kuraray Co. Limited, a company with extensive expertise and technological strength in the fields of polymer chemistry, synthetic chemistry and chemical engineering, has announced the acquisition of Australian-based Plantic Technologies, the global provider of bio-based barrier materials.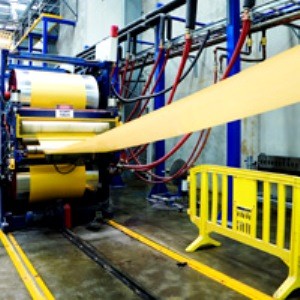 The move to acquire Plantic follows last year's agreement between the companies which saw Kuraray become Plantic's exclusive distributor in the Japanese and South Korean markets and the main promoter of the bio-based barrier material PLANTIC film in Japan.
The acquisition of Plantic from Gordon Merchant, who bought the company in November 2010, will see Kuraray expand into the bio-based barrier film business and allow it to meet the increasing global demand of bio-based food packaging materials.
"PLANTIC film is used in a broad range of products in the barrier packaging sector and is supplying major supermarkets and brand owners on three continents (Australia, North America and Europe) in applications such as fresh case ready beef, pork, lamb and veal, smoked and processed meats, chicken, and fresh seafood and pasta applications," it says in the press release by Kuraray Limited.
"Kuraray expects that its global sales network will assist to develop the bio-based barrier business in Europe, USA and Asia, responding to the global demand of improved freshness, reduced food loss and waste with the use of environmentally friendly material, PLANTIC film."
Kuraray said there were significant opportunities for synergies between its existing barrier business and Plantic's bio-based barrier technology which will drive new applications.
"Kuraray's market leading technology and global sales network is expected to accelerate the development and expansion of a barrier material business including Plantic's technology," reads the press release.
Kuraray was the first to commercialise the high-performance barrier resin, EVAL (ethylene vinyl alcohol copolymer), which it launched in 1972. EVAL boasts the highest level of gas barrier properties of all plastics and is the market leading barrier resin used in food packaging and industrial barrier applications.
Aside from Australia, Plantic also has manufacturing operations in Germany and sales offices in the United States and United Kingdom.