The Labor Party has urged Prime Minister Tony Abbott to order his top business adviser to take back his controversial statement that climate change policy is damaging Australia's manufacturing sector and its competitiveness.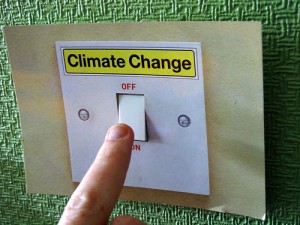 According to an article on the Sydney Morning Herald, the request made by the Opposition comes after Maurice Newman publicly claimed high energy costs caused by the carbon tax and the renewable energy target introduced under the Howard Government had severely damaged Australia's competitiveness in the manufacturing sector.
In his opinion piece published in The Australian, Mr Newman went on to say that Australia had been taken "hostage" by "climate change madness" introduced under Labor and the Greens.
According to him, climate change madness had been a major factor in the decline of the country's manufacturing industry.
"It is the unprecedented cost of energy, driven by the Renewable Energy Target and carbon tax, which, at the margin, has destroyed our competitiveness."
Mr Newman added that he believed the green economy was killing Australian jobs.
"For all the propaganda about green employment, Australia seems to be living the European experience, where, for every green job created, two to three jobs are lost in the real economy," Mr Newman said.
"The scientific delusion, the religion behind the climate crusade, is crumbling."
Shayne Neumann, the opposition's acting environment spokesman slammed Mr Newman's for his "ignorant" remarks, labelling them as damaging to Australia's relationships with its trading partners.
He was quick to respond to the accusations and said Mr Abbott and his advisors were blind to the facts.
"These extraordinary comments from one of Tony Abbott's closest advisers prove the Coalition is not serious about taking action on climate change and does not accept the overwhelming evidence of a changing climate," Mr Neumann said.
"The worst part about Mr Newman's ignorant comments is that he's only voicing what we know Tony Abbott thinks about climate change."
On Newman's accusations that the Intergovernmental Panel on Climate Change was "intent on exploiting the masses and extracting more money", Climate Council chief Tim Flannery launched a ferocious attack on his accuser.
"Professor Newman's gouty festive season ramblings might easily be forgiven as the product of an extra glass or two of port," Professor Flannery said.
"But as they come from the Prime Minister's chief business adviser they need to be taken seriously. As the government formulates its climate policies, we've got to be guided by facts. Clearly, Maurice Newman is not. His contribution is entirely unhelpful."