The Victorian WorkCover Authority (VWA) has released its safety data revealing that the number of workplace injuries in Victoria continues to fall.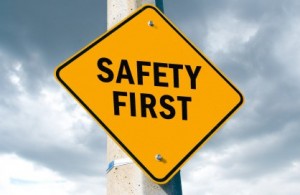 According  to the latest media release from the Premier of Victoria, the VWA has revealed that the number of injury claims is down 7% in the last 12 months to September 2013, from 7.98 to 7.42 claims per million hours worked.
Assistant Treasurer Gordon Rich-Phillips has commended the efforts of the Victorian Coalition Government to ensure the safety of all workers and maintained that it will continue to work closely with employers and employees to further reduce all work-related accidents.
"Victoria continues to set the standard for workplaces in occupational health and safety across Australia and we are on-track to see that figure continue to fall in the final quarter of this year," Mr Rich-Phillips said.
"According to the latest national benchmarking data which was released by Safe Work Australia in November, Victoria remains the safest state and by working together, employers, employees and VWA are keeping workers safe. We are all responsible for workplace safety and, as people return to work over the summer holidays, it is important to remember to make safety a priority this year."
Mr Rich-Phillips said that the latest dataset to September 2013 revealed a record low in workplace injuries.
Numbers show that by working closely with businesses on the issue, the Victorian Coalition Government has managed to reduce workplace injuries by 11% since coming to power in November 2010.
The Victorian Coalition Government was also successful in keeping its promise of a 3% reduction in Victorian WorkCover premiums at 1.298 % of payroll, which is a nationwide low.
"We are continuing to help Victorians by building stronger and safer communities," Mr Rich-Phillips said.