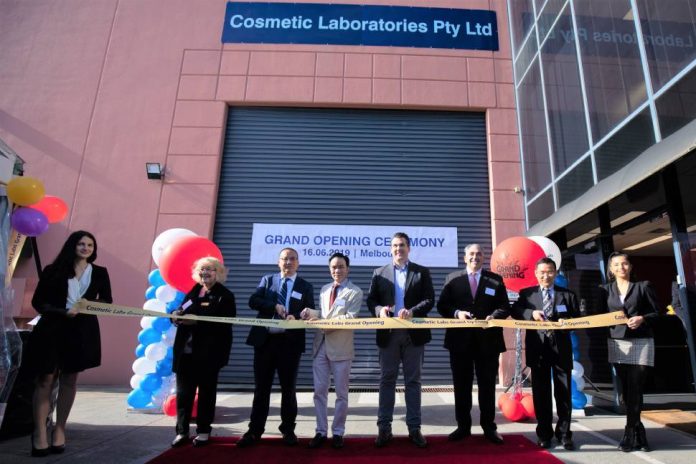 Skin care products manufacturer Lalisse Australia recently celebrated the launch of its subsidiary company, Cosmetic Labs Australia, and .the opening of a second cosmetic factory in Victoria.
The company, which is Australian Made licensee, said the new cosmetic factory in Nunawading will allow it to expand its range of licensed Australian-made products to include foundations, eye-liners, lipsticks and many more colour cosmetics.
It said the products manufactured in the new plant will be available in pharmacies across Australia and exported to many international markets including China, South East Asia, the USA and Europe.
Cosmetic Labs Australia's Chief Operating Officer, Mr Michael Ohan, said the company is committed to manufacturing and investing in Australia for the long-term.
"Our feet are firmly planted in Australian soil, allowing us to support and employ local Australians and create cutting-edge, locally-made products that stand proudly on the world stage," he continued.
"Having the Australian Made logo on our products contributes to our success and helps sets us apart in export markets."
Ben Lazzaro, Australian Made Campaign Chief Executive, welcomed the opening of Lalisse Australia's second factory, saying it will create a number of job opportunities and support the ongoing research and development of cosmetics manufacturing in the country.
"It is great to see a local Australian manufacturer investing in its manufacturing future and expanding their operations," Mr Lazzaro concluded.
Founded in 2001, Lalisse Australia operates from a facility in Collingwood, Victoria since 2001 and most of its products are manufactured on site.
The company specialises in the research, development, formulation and manufacturing of Australian Made beauty products for domestic and international markets, including brands such as Cosinfinite, St. Nirvana, Green Vally, Rosanna, Lilydale, Laviena/Lariena, O'Lanro, Joyvin and others.
Image credit: https://www.australianmade.com.au