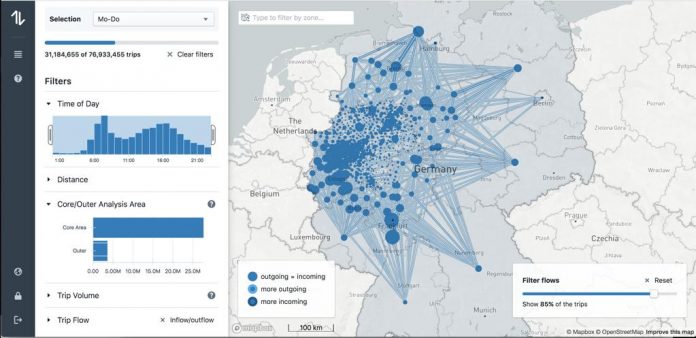 Teralytics has raised USD 17.5 million in a funding round led by Robert Bosch Venture Capital GmbH (RBVC) to build a platform to improve human mobility worldwide.
According to RBVC Managing Director Dr. Ingo Ramesohl, "As a leading provider of mobility solutions, we are excited to welcome Teralytics to our portfolio."
"The way people move changes rapidly and we look forward to shaping it together with Teralytics", Dr. Ramesohl added.
Teralytics partners with telecom network operators to solve the challenge of understanding human mobility through mobile devices. It uses proprietary machine learning algorithms and deep technology, capturing billions of signals from cell towers and other unique sources.
"Simply throwing new modes of transportation at challenges such as congestion, traffic safety, crowded public transportation and long wait times, without a thorough understanding of how all people travel, is not delivering the desired results," says Alastair MacLeod, CEO at Teralytics.
With the support of RBVC alongside Deutsche Bahn Digital Ventures, innogy Ventures, LBBW Venture Capital, Liil Ventures, and existing investors Atomico and Lakestar, Teralytics plans to grow globally to cover more than one billion people's journeys and become a global marketplace for mobility insights.
Image Credit: Bosch