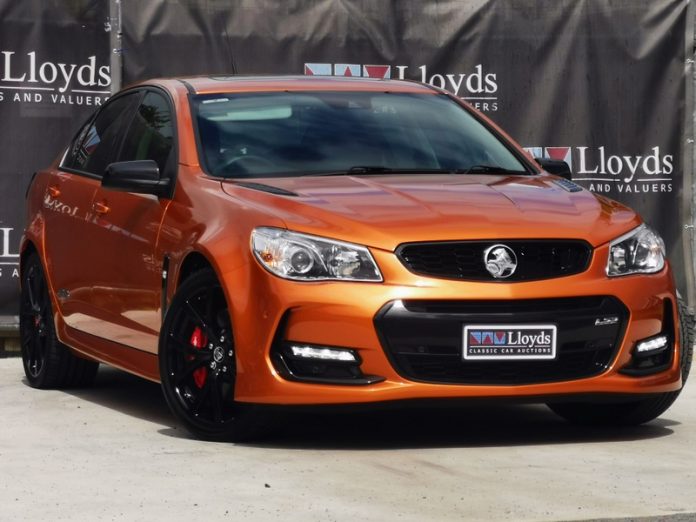 The very last Holden of Australia's manufacturing line – a Holden Commodore VF Series II SS V Redline built in October 2017 – will be auctioned this weekend, and will likely inch roughly half a million dollars.
"The interest in this car has been phenomenal, we have had enquiry from collectors, investors and Holden enthusiasts from all over the country, phones are ringing off the hook night and day," said Chief Operations Officer for Lloyds Auctions Lee Hames.
"There are some very passionate Holden enthusiasts and collectors looking to own this special piece of Australian History," Hames continued.
Given the extreme rarity of the vehicle, auctions will start at the one dollar-mark. Halmes expects that the auction will end at a "strong 6 figure result" that should roughly equate to $500,000.
Holden became the last car manufacturer to halt production in Australia. Consequently, there has been a surge in interest over capturing Holden vehicles for keepsakes. 
"We have seen a huge demand for Holden vehicles particularly HSV since the closure of Holden and we encourage anyone who might be looking to sell their vehicle to give us a call right now," said Mr. Hames.
Representing a piece of Australia's decades-long Automotive history, the SSV Redline holds just 102km on the odometer.
Another vehicle, the W1 Maloo Ute, was also listed for the upcoming weekend auction. Currently sitting at a bid of $1,050,000, the Australian Ute was a secret project built to commemorate two Australian icons: Holden and the classic Aussie ute.
"This is arguably one of Australia's most collectible muscle cars and it's 1 of only 4 ever built," Hames opined.
Those interested in the auction may visit the online bidding here.