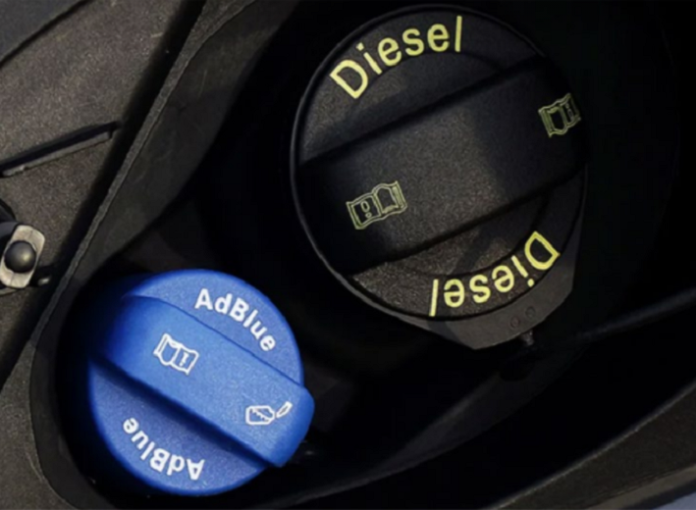 Leigh Creek Energy (LCK), a future key supplier of urea through its $2.6 billion Leigh Creek Energy Project (LCUP), is exploring optionality to produce domestic AdBlue to address the chronic supply shortage across Australia and the world.
The LCUP will be Australia's first fully integrated urea plant, producing a low-cost nitrogen-based urea – a major element in AdBlue – with an initial production of 1 million tonnes per annum (with the potential to rise to 2 million tonnes per annum).
AdBlueis is a non-toxic, colourless liquid injected into exhaust gases of diesel engines and burnt at high temperatures to breakdown nitrogen oxides into nitrogen and water vapour, making the exhaust gases less pollutive and acceptable in terms of emissions standards.
Its use allows numerous types of diesel engines to meet the growing environmental emission standards that regulate the level of exhaust emissions.
Engines that were built to run with the AdBlue additive will not run properly without it.
AdBlue is normally easy to get at retail and wholesale outlets, but due to the impact of rising gas costs on international urea manufacturing, it is in chronic low supply.
The announcement of the closure of Australia's only urea manufacturing facility – Incitec Pivot's major Gibson Island fertiliser plant in Brisbane – as well as recent restrictions on fertiliser exports from China, has resulted in a growing urea shortage and price increase both globally and in Australia.
LCK Managing Director, Phil Staveley, said the carbon neutral LCUP was in a unique position to create diverse urea-based products onsite, which can include AdBlue.
"The current AdBlue crisis has only further highlighted the importance of domestic urea production and the ability of the LCUP to play a major role in addressing supply chain and foreign exchange and global commodity price issues that several local industries currently face, Mr Staveley stated.
LCK Executive Chairman, Justyn Peters, stressed that the impending AdBlue shortage was "simply a symptom of other factors".
He said the problem was exacerbated by the anti-fossil fuel lobby that advocates for less investment in gas exploration.
"Urea is just one of a number of products that are made from gas. So as gas prices increase, and Urea prices increases, the Adblue shortage simply becomes another victim of the increasing gas prices," Mr Peters explained.
"It is perhaps ironic that the very people who demanded AdBlue be used to lower the impact of diesel emissions on the environment, are the same people who are causing the gas prices and shortages to increase because of their stance against any fossil fuels, including gas.
"Manufacturing AdBlue is not difficult. You simply need gas to make ammonia, then urea, and then AdBlue. We don't have this problem at LCK as we have our own gas."
Located in South Australia, 550 kilometres north of Adelaide, the LCUP currently has a HOA for offtake agreement with Daelim for 500,000 tonnes of its initial output .
As a result, LCK now has the strategic flexibility to handle the remaining 500,000 tonnes slated for the domestic market anyway it sees fit.
Image provided