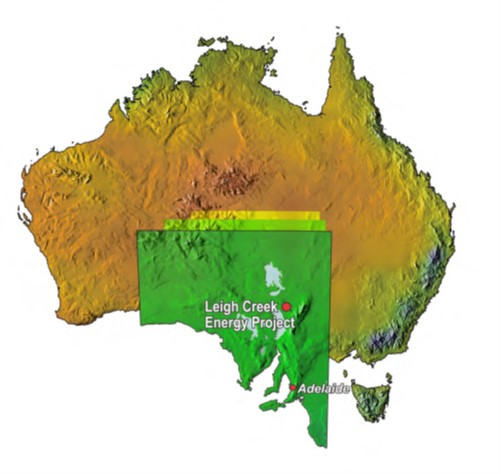 Leigh Creek Energy (LCK) has awarded the Engineering, Procurement, Construction, Commissioning and Finance (EPCCF) contract for the urea production plant at its flagship Leigh Creek Energy Project (LCEP) to South Korean engineering and construction company, DL E&C.
Located 550 kilometres north of Adelaide, the $2.6 billion LCEP is Leigh Creek's flagship project, developing low-cost nitrogen-based fertiliser for local and export agriculture markets.
LCK Managing Director Phil Staveley said the contract is for development of the full commercial stage of the Project, consisting of a 1mtpa zero carbon urea production facility.
LCK Managing Director Phil Staveley commented on the DL E&C Co. Ltd. contract:
"We are not bringing DL E&C Co. Ltd. as a contractor; we have engaged them as a partner for our project," Mr Staveley said.
"Having a partner such as DL E&C for the project provides us with confidence in delivering the best outcome for the project, for the stakeholders and for our supportive shareholders."
"We are committed to moving forward towards the first integrated Australian Urea Production Project and this will be the first large scale fertiliser project in the world with zero carbon emissions as we previously committed."
"Awarding the Stage 2 construction contract moves the Leigh Creek project another major step closer to developing our large resource base in South Australia to be a leading supplier of urea to international markets and the Australian agriculture sector, removing many of the supply risks that currently impact Australia's farmers, such as commodity price and exchange rate risks and timing."
Image credit: https://www.lcke.com.au/Our-Business/Commercial-Project